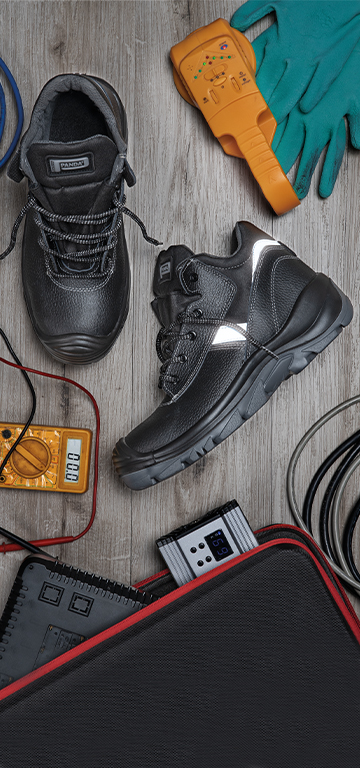 Electricity hazards
How to protect yourself from electricity?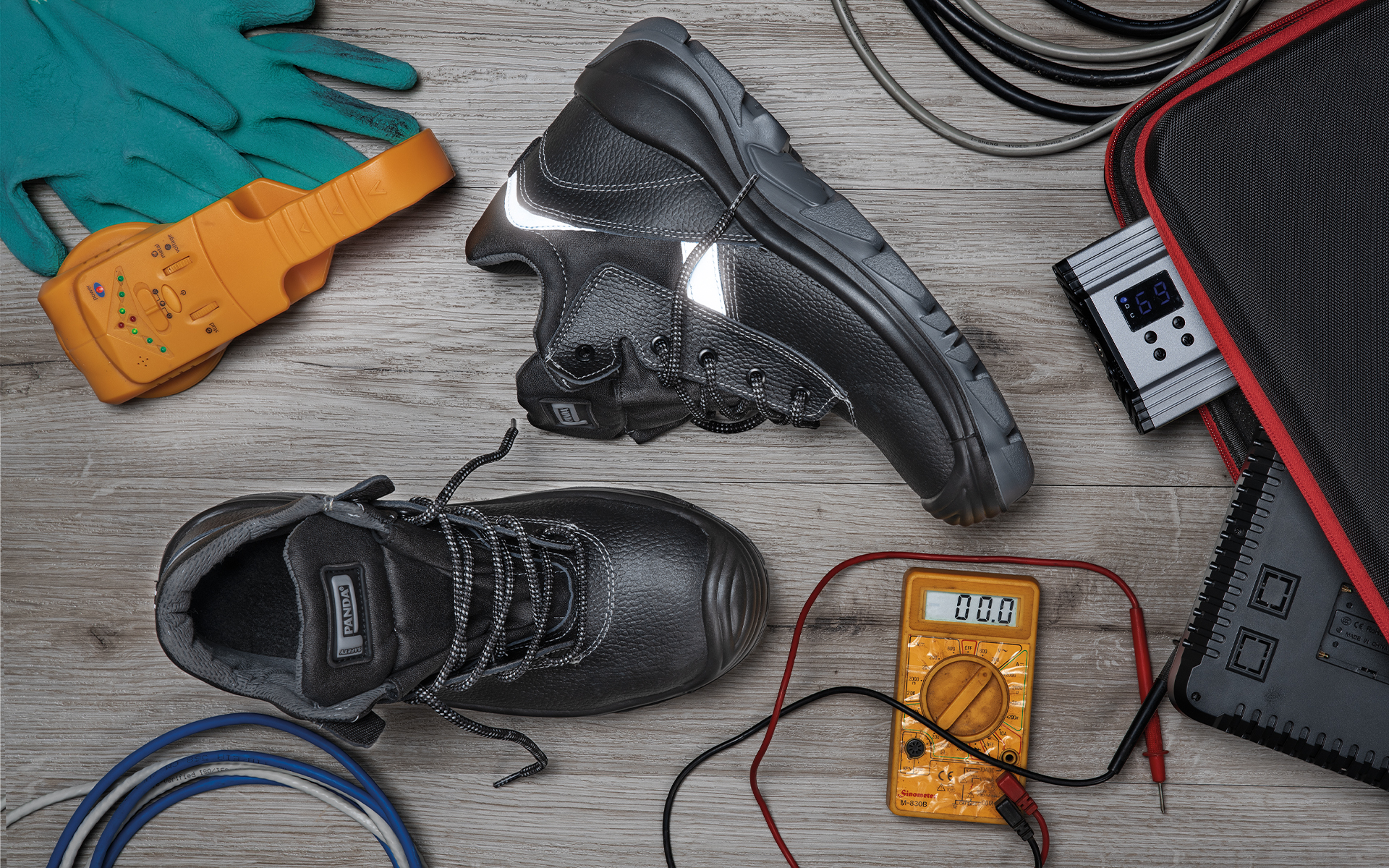 Electricity hazards
How to protect yourself from electricity?
Electrical energy cannot be seen, which makes it even more dangerous. Even a small electrostatic discharge can damage sensitive electronic components and therefore represents a major risk in IT, telecommunications, or aviation industry. A stronger discharge creates sparks that can cause a fire or explosion in hazardous workplaces. Another possible hazard is electrocution, which poses a risk especially to electricians and people who work with high voltage.
Various measures and aids are used to protect against electricity. Read about the differences between antistatic, dielectric and ESD protection and what other steps to take for a safe workplace.
Electrostatic discharge hazard
What does it actually protect against?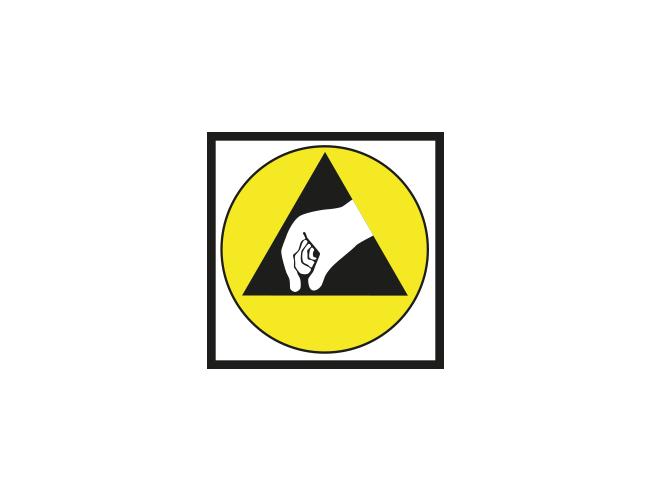 What does it actually protect against?
Electrostatic discharge (ESD) is a swift discharge of electric current between two objects with different charges and different numbers of electrons. This exchange of electrons creates a large electromagnetic field buildup, resulting in ESD. You know it well from everyday life: your hair standing while you are brushing it, the electric "shock" you get from a metal doorknob, or the "spark" between you and another person when you shake hands. An outstanding example of electrostatic discharge in nature is lightning.
However, in industry, even a discharge smaller than lightning can cause great damage. Some electronic components can be damaged even by a voltage lower than 10 volts. Damage to one part sometimes leads to the failure of the entire system. Electrostatic discharge thus represents a great danger in fields such as aviation, the automotive industry, electronics manufacturing, IT, or telecommunications.
How to reduce this risk?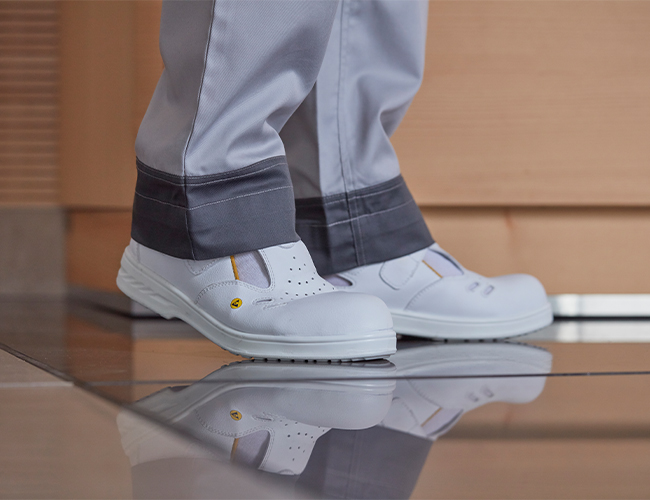 How to reduce this risk?
According to international research, most damage to electronic devices are due to the improper use of protective equipment by employees. They should therefore be equipped with clothing and equipment corresponding to the EN 61340 standard. How do they protect against electric shock? The materials from which they are made contain an electrostatically conductive fiber that increases the resistivity of the garment and dissipates electrostatic voltage. In general, the resistance range for ESD protection is 10 5 –10 7 Ω.
ESD clothing is most often comes in the form of antistatic coats, tricks, polo shirts, shirts, trousers, caps or visors, or even sweatshirts and winter jackets for workplaces with low temperatures. Suitable accessories are gloves, shoes with antistatic soles and ESD wrist and ankle straps.
Our tip - workplace safety is ensured by monitors that can detect and measure all ESD events. Additional protection is provided by floor or table mats made of conductive materials, which reduce the probability of ESD events. Workstations must be grounded using a protective resistor. It is important to keep the air temperature and humidity in the workplace under control. A space protected from ESD is called Electrostatic Protected Area (EPA). It must be clearly marked.
What does it actually protect against?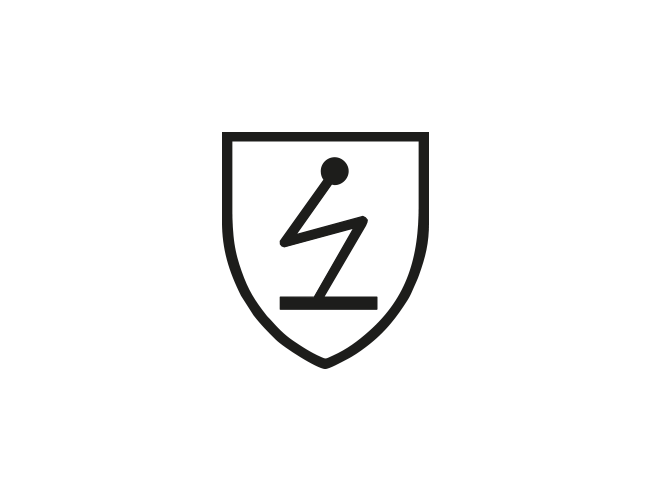 What does it actually protect against?
While sensitive electronics must be protected against even a small discharge, stronger electrostatic phenomena can endanger human health or cause fire or explosion in explosive environments (e.g., gas stations or chemical processing plants). Another problem is the attraction of airborne dust particles to various surfaces or the improper behavior of materials, which increases the production of scrap.
These risks can be prevented by antistatic clothing and tools, which should be a part of working equipment used at gas stations, airports, the pharmaceutical industry, operating theaters and dental offices, packing houses, paint shops, printer shops and other workplaces.
What is the difference between ESD and antistatic protection?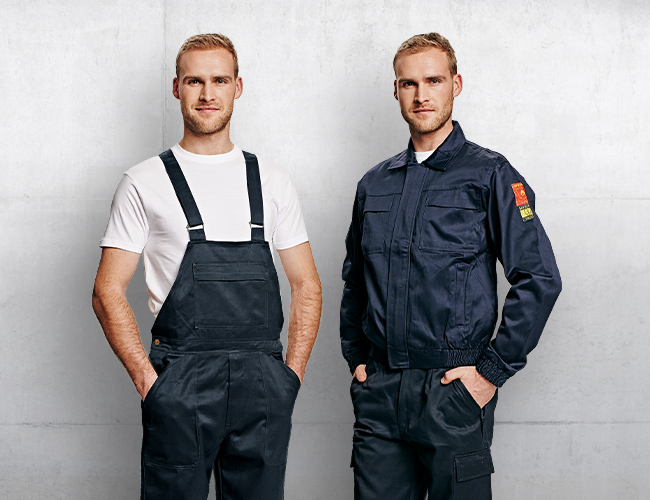 What is the difference between ESD and antistatic protection?
In general, we can say clothing and equipment meeting the EN 61340 standard, which we mentioned above, are always antistatic, but it is not true vice versa. Antistatic material that meets the EN 1149 standard has a resistance range of 10 5 -10 12 Ω and is not sufficient to protect sensitive electrical components.
Like the ESD protection material, it contains an electrically conductive fiber. Due to the environments in which antistatic protective clothing and tools are used, they are often also non-flammable and resistant to water and chemicals. Antistatic shoes (class S1 and higher) do not fully protect against electric shock, but they create resistance between the feet and the floor. Instead, you can use grounding tapes on your shoes or sleeves.
Our tip - ionizers and air humidifiers, grounded furniture, the use of proper tools and a special antistatic floor will help reduce electrostatic charge in the workplace.
Protection against electric shock
Electricians and other people who work with high voltage...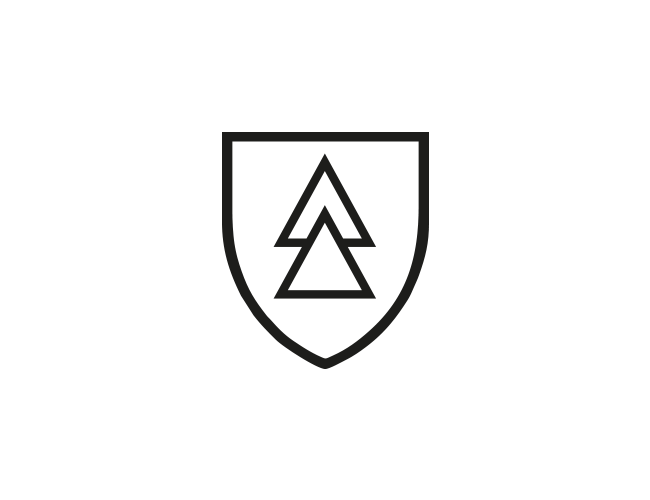 Electricians and other people who work with high voltage...
Electricians and other people who work with high voltage need special protection.
And what is it?
Insulating (dielectric) latex gloves are required for working on live electrical equipment or near it. They should always correspond to the voltage values to which the worker is exposed (from 500 to 7500 V). Other essential equipment is protective footwear: antistatic shoes can prevent electric shock below 250 V, while for higher voltages insulating footwear is necessary.
Clothing must be made of non-flammable materials to protect against the thermal effect of the electric arc. An insulating helmet and protective work glasses should also be part of the electrician's equipment.