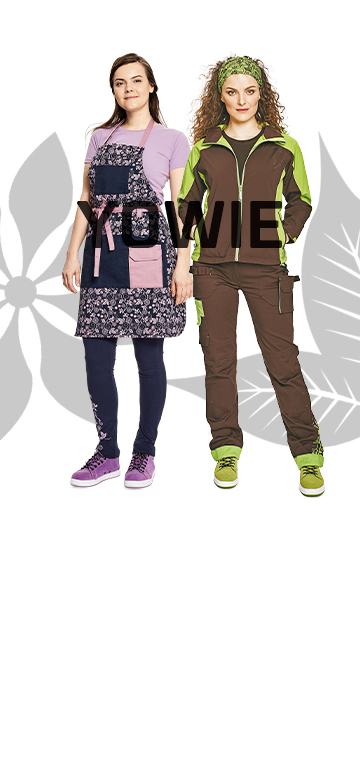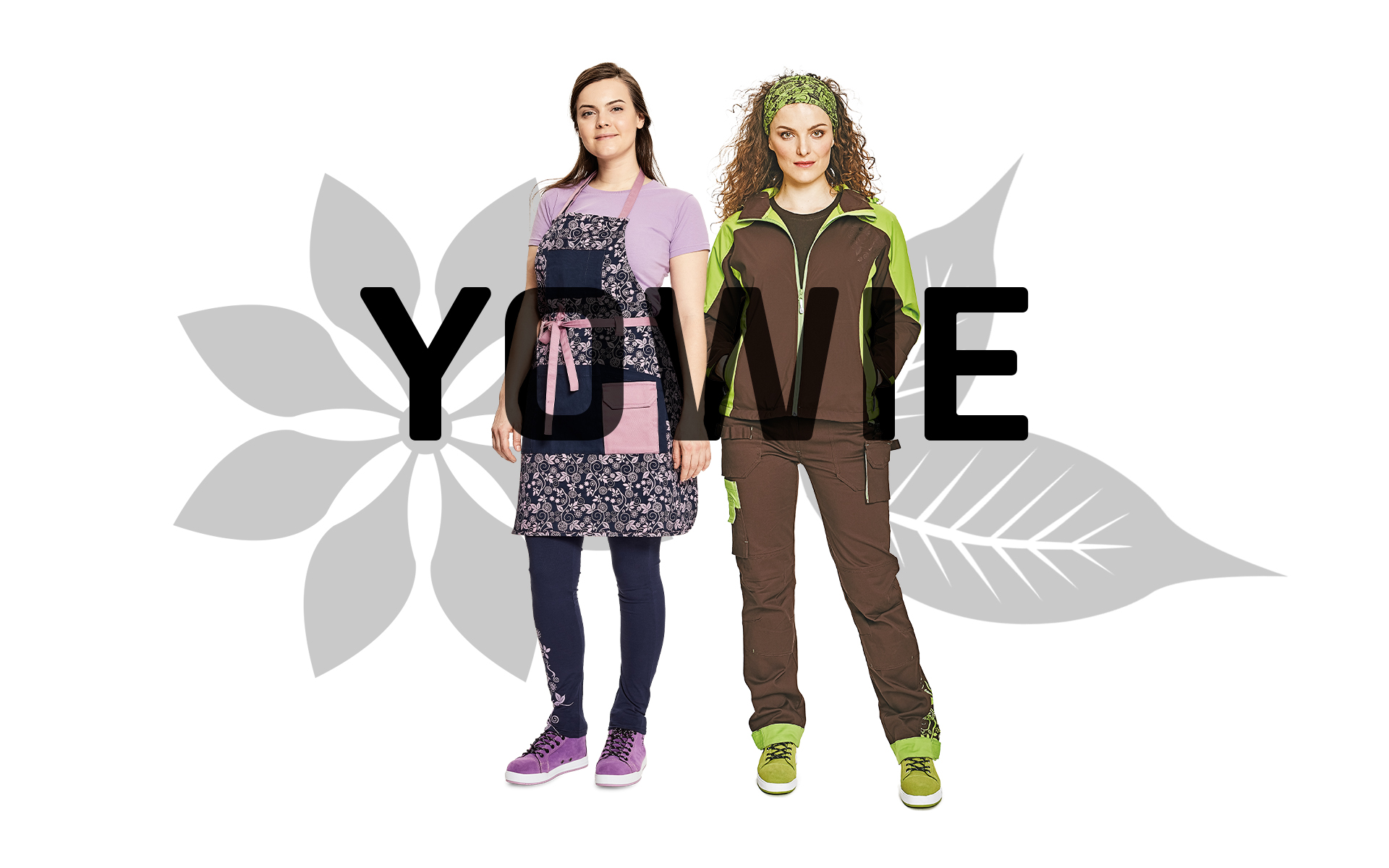 YOWIE is a women's collection of clothes intended for leisure and work in undemanding conditions with a distinctive style and design, which is reflected both in the cut of individual models and in two attractive color combinations with a delicate pattern inspired by blooming nature. At the same time, the collection provides pleasant comfort for all-day wear, and with the number of pockets and additional details, it is highly practical and functional.
What does the YOWIE collection offer?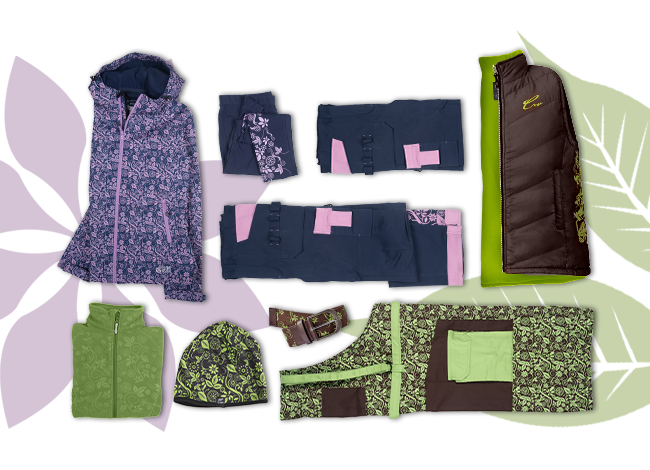 What does the YOWIE collection offer?
Available in two color combinations (brown-green and blue-purple):
Lightweight softshell jacket
Waist work pants
Leggings
Shorts
Apron
Knitted hat
Belt
And in other color shades in a floral pattern, this assortment is completed by:
Specialties FROM YOWIE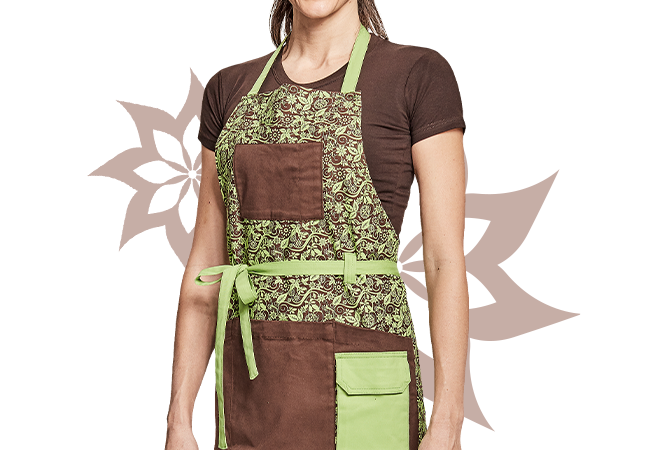 Specialties FROM YOWIE
Some models from the collection are truly unique. For example, comfortable shorts with an elastic waist and a sufficient number of functional pockets and accessories, thanks to which you will have everything important at hand. We also have a garden apron for you with practical pockets that can easily hold small tools, gloves and other essentials. You will certainly not be disappointed by the comfortable waist work pants with five functional pockets and reinforced knees, in which you can insert knee pads for more comfortable work while kneeling.

Why YOWIE?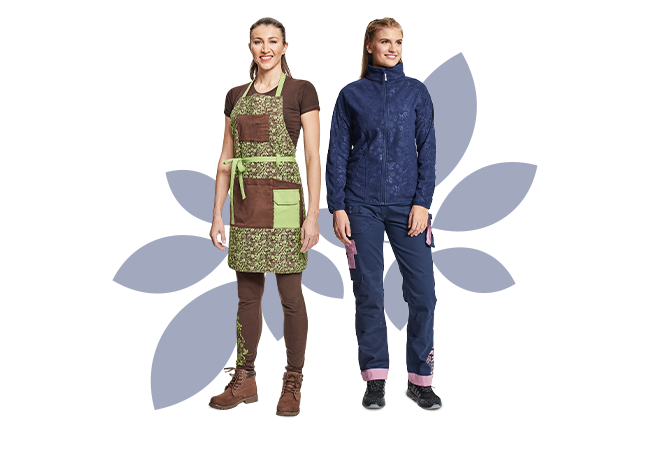 Why YOWIE?
When designing the collection, we were thinking how to make you feel cozy and comfortable, whether you are going to work in the garden, for a walk in the forest or you are due for a big cleaning. In the collection, you will find clothes for year-round wear, which will come in handy both on warm and sunny days, as well as when it gets colder. You can change from the shorts to the pants and complement them with a warm vest, fleece sweatshirt or light softshell jacket. Comfortable seamless leggings are a must in any woman's wardrobe. They are made of a flexible mixture of cotton and elastane and they are perfect to wear whether you want to do chores, physical exercise or you just want to relax.
It is the choice of suitable materials that defines the entire collection: most models feature a combination of natural cotton and elastane. Softshell and fleece jackets are made of light and durable polyester. The upper layer of the insulated vest is made of breathable and light nylon, the lining and insulation are made of polyester.
These materials make the clothes from the YOWIE collection flexible and comfortable to wear. In addition, they are durable and easy to maintain, just wash them at 40 °C on a normal washing cycle.
For a perfect outfit, you can complement the YOWIE collection with stylish gloves, scarves and glasses in the same design. It also combines well with similarly colored combinations of women's work clothes from the MAX NEO LADY collection.
CUT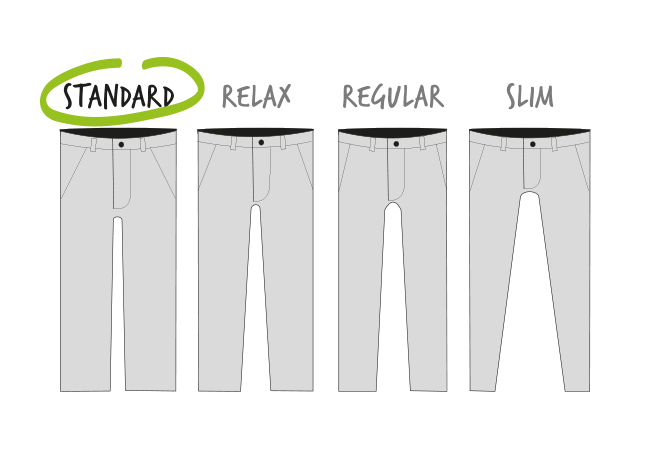 CUT
The entire women's collection is designed in the STANDARD cut. It is characterized by:
Straight fit with high waist
The pant legs are straight from the thigh to the lower circumference.
Suitable for every body type

VIEW BOTH COLOR VARIANTS OF THE YOWIE COLLECTION

THE YOWIE COLLECTION GOES PERFECTLY WITH