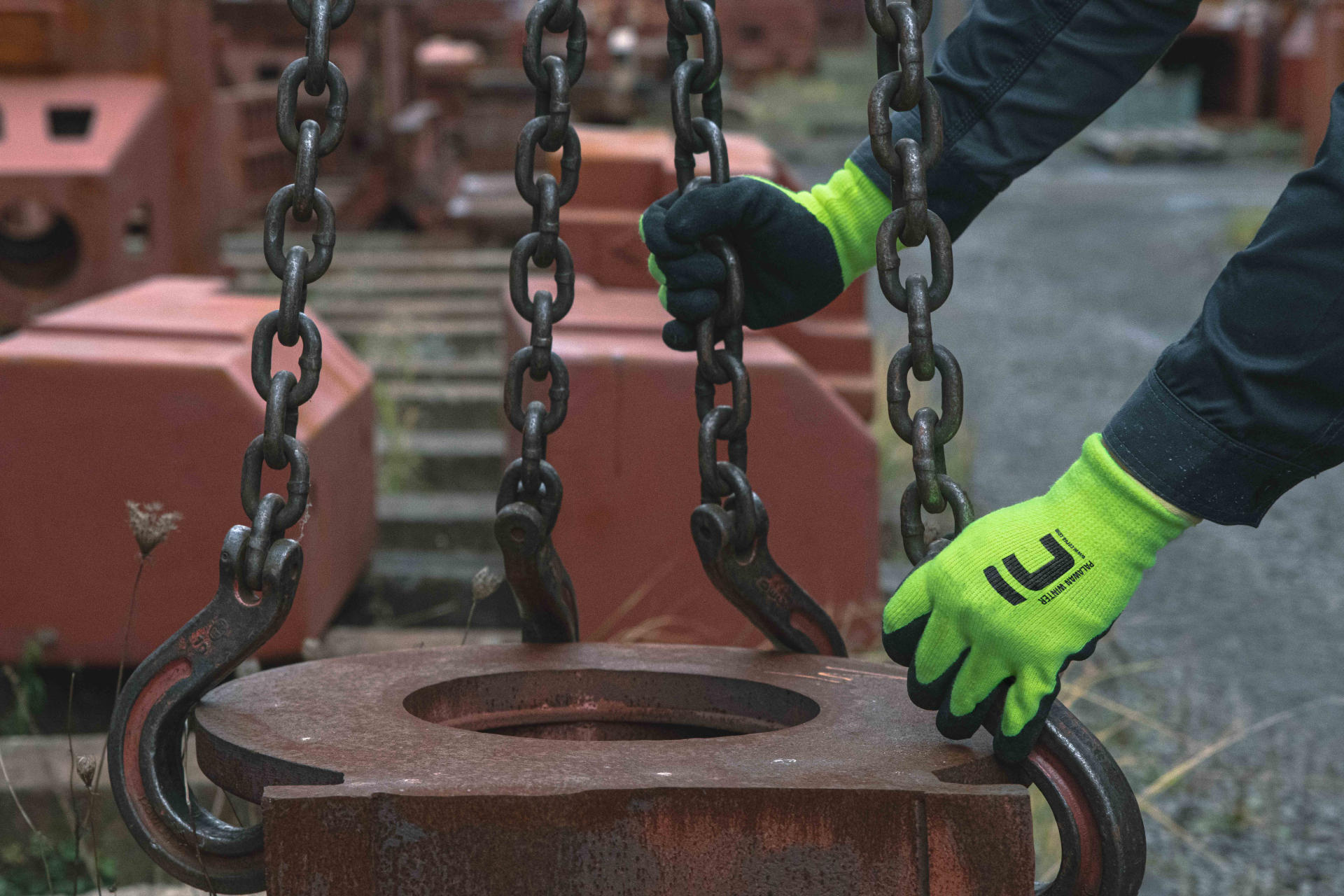 Protecting your hands against cold
How do you protect your hands against the cold to stay efficient enough?
Efforts to complete even simple manual tasks when temperatures fall below freezing point are a real challenge. The reduced sensitivity of the fingers, the limited mobility of the joints and the fact that any mistake is much more painful, require the wearing of warm working gloves.
Suitable winter work gloves should not only protect against mechanical hazards but should also provide enough thermal insulation for the hand while giving satisfactory sensitivity. A glove that doesn't offer the ability to grab a problematic nail or screw is useless. Whether you are doing light assembly work, scratching your car's frosted windows, or taking off your forgotten Christmas lights in the garden, you need work gloves to stand your ground.
The choice of high-quality winter work gloves consists mainly of their material. It must be thin enough to give the necessary sensitivity, but it must not be exaggerated. The gloves must insulate the heat generated inside.
In the case of winter work gloves designed for outdoor work, the material should be roughened on the outside for a simple reason - especially metals, but also other materials are relatively slippery when handled below freezing. The only exception is gloves designed to work in special freezers with food. For those, roughening is rather harmful.
Finally, gloves should provide a sufficient level of compression to maintain smooth blood circulation to the fingertips. Winter work gloves should also meet the resistance requirements according to the intended task. Inside the gloves, we recommend the presence of a softer material, which is more pleasant in contact with (often dried in winter) skin. Let's look at a selection of winter work gloves from our offer:
1st Winter
The gloves are made of elastic nylon material in the area of the backhand and back of thumb, providing a delightful feeling of wearing. As one of the winter alternatives, it can be chosen by people who need a great deal of skill at work. Palm and thumb are covered with embossed polyurethane (PU has better mechanical properties than rubber, is more resistant to chemicals, can be used in more demanding operations) for better anti-slip characteristics.
Turtur
High visibility gloves dipped in specially modified PVC material that retains its properties up to -30 ° C. It is the best value among comparable materials (latex works up to -15 ° C, PU up to -10 ° C and nitrile up to -9 ° C). Besides, the glove has a special water-repellent coating, so it remains dry even during working in adverse climatic conditions (snowfall, drizzle). The hands of the worker will last longer in dry conditions than standard gloves.
Curlew Winter
Warm gloves made of fine monochrome cowhide in the palm and fingers offer sufficient sensitivity for handling larger objects. The glove design is complemented by a polyester knit in a reflective colour on the back of the hand and a very durable cuff. You can choose from two colours - yellow and orange, plus they are available in two variants - classic or blistered.
Palawan Winter
Insulated seamless knitted gloves made of synthetic yarn are coated on the outside with a layer of microporous vapour permeable latex. Thanks to the elastic wrist knit, it is easy to put on your hand. Palawan Winter gloves are a timeless classic. Thermal insulation, finger feel, and ease of handling are the features that make these Hi-Vis gloves long-lasting popular.
Pelican Blue Winter
Gloves are sewn from fine sheepskin leather in the palm and finger area. The blue cotton fabric on the backhand and the Velcro cuff provide enough glove flexibility and ability at manual work. Gloves are available in two sizes - 9 and 11. Warm inner sheepskin provides adequate insulation. Gloves are very comfortable, yet they are characterized by high mechanical resistance. Gloves thus perfectly combine the features demanded of winter work gloves.
Mynah
Gloves are manufactured of durable coloured fleece. The soft inner lining ensures a pleasant wearing feel. Mynah can find its application in lighter work because it does not protect too much against mechanical risks. The bonus is a plastic carabiner so that you can hang the gloves comfortably, for example, a loop at the pants. Mynah gloves are available in 4 colours and five sizes.
Nightjar
Nightjar is an alternative from a range of knitted seamless insulated gloves made of acrylic. The Nightjar glove is characterized by semi-soak in natural latex, which is roughened in the palm area. This feature allows for skilful handling of slippery objects. Nightjar gloves also comply with EN 388, which defines the properties of gloves resistant to mechanical hazards.
Rose Finch
These unisex gloves made of pig grain leather in the palm that protects the user from mechanical risks. Cotton fabric on the back and cuff is completed with 3M Thinsulate insulation. The glove is available in two sizes - a red size nine glove for ladies and a green men's size 11 glove.
You've just had a chance to peek into a portfolio of gloves that can provide you with enough protection from low temperatures. However, the full range of winter work gloves is much more extensive and can be found on our website.
If you are interested in adding one of the above gloves to your winter work equipment, please visit our distributor's page to find an e-shop or nearest store.
Nincs mivel összehasonlítani.