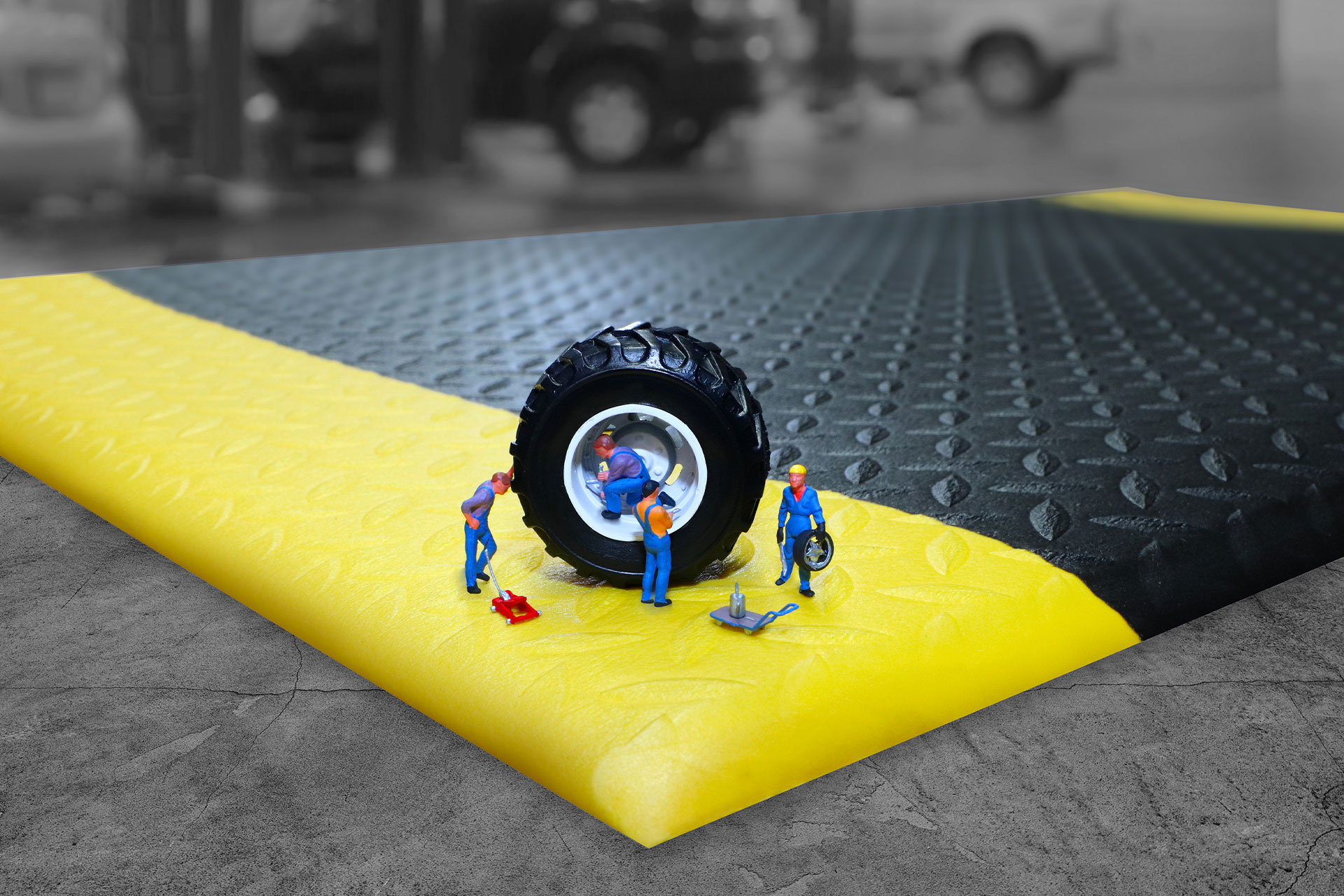 Now in stock! Coba social distancing floor mats
Social distancing floor mats made by Coba Europe are a very practical accessory that will find a huge application in a number of places now and in the future. They are designed to be laid on the floor, where they ensure sufficient distance between customers in stores in the cash register area, at office counters, in workplaces and, in fact, wherever necessary. You can select from 4 varieties of floor mats.
COVID-19 disease caused by a new type of coronavirus has an incomparable impact on our lives. The first contemporary pandemic, which has already affected all continents, has forced governments, businesses and the population itself to take unprecedented steps to protect themselves against the disease.
Many states have closed their borders, it is forbidden to gather and socialize in many countries, but many industries have had to and still have to operate. Healthcare, supermarkets and supply chains have had to operate around the clock. We have no doubt that more and more plants will return to normal operation as the government measures are loosened. However, will we really return to the world as we knew it before the coming of this disease?
Our lives are bound to change in the next few weeks!
It is clear that we will have to behave differently for at least the next few months (maybe even years). In addition to wearing face masks, everyday life will also include maintaining a sufficient social distance, and it is no surprise. Maintaining personal distance is one of the best ways to prevent the spread or at least reduce the likelihood of transmitting COVID-19.
Coba social distancing floor mats present a great and elegant way to remind your employees and customers that they have to keep a social distance of two meters between them, thus ensuring their own safety.
We now have social distancing floor mats in stock and there is still time for you to order them. We expect our stock to deplete rapidly. The greatest advantage of the floor mats as compared to classic stickers is the possibility to freely manipulate the mats and to wash or disinfect them during use. You can then choose from 4 varieties of mats-two blue and two red ones in two designs.
4 varieties of Coba social distancing mats
Characteristics of Coba social distancing mats
Coba social distancing mats are primarily used to clearly show your employees or customers the rules of social separation. You will thus reduce the spread of coronavirus. If you set an example to your employees as an employer, you will also see a responsible response!
The mats are ideal for all public buildings including hospitals, offices, workplaces or supermarkets
A cost-effective and clear way to demonstrate that you take health and safety seriously
Mat prints in digital quality for excellent preservation of the appearance and colour of the mats
Lower mat edges to minimize the risk of tripping
Possibility of washing the mats in a washing machine at a temperature of 30 °C
The mats are equipped with a vinyl anti-slip underlay. The mats thus remain in their original place, but unlike floor stickers, you can take them off the floor at any time and handle them as you wish.
Mat size 2000 × 650 × 6 millimetres
Weight 3.51 kg
Coba social distancing mats have a number of practical applications
How do you deal with the issue of sufficient spacing between customers in your stores or people in your workplace? Do you use unsightly strips on the floor? There is a huge demand for social distancing mats in the current coronavirus crisis, so do not hesitate and order this practical (SAP codes: 99500061; 99500062) and currently necessary accessory for every public building or shop.
Nincs mivel összehasonlítani.