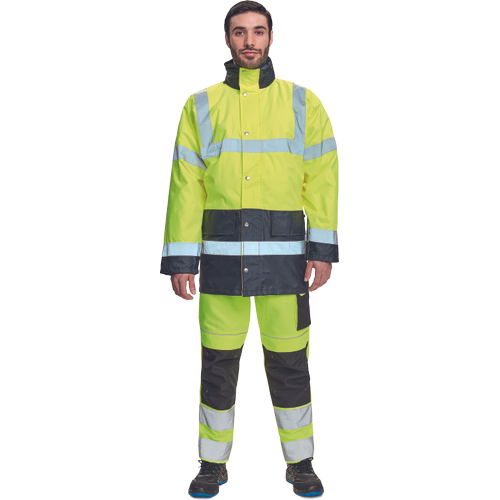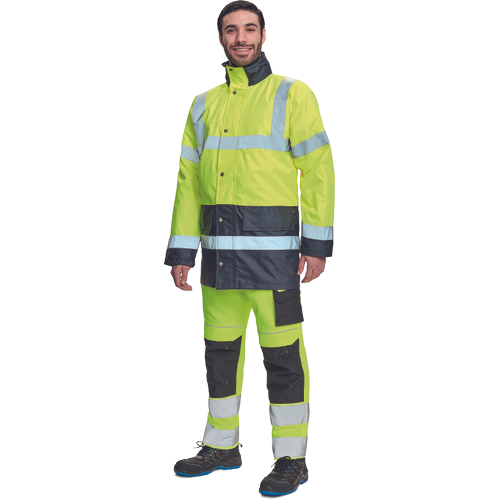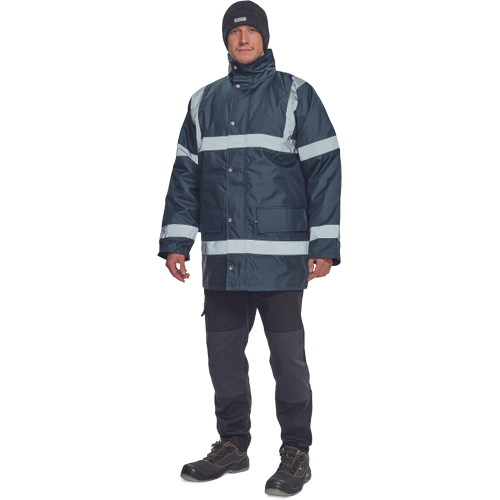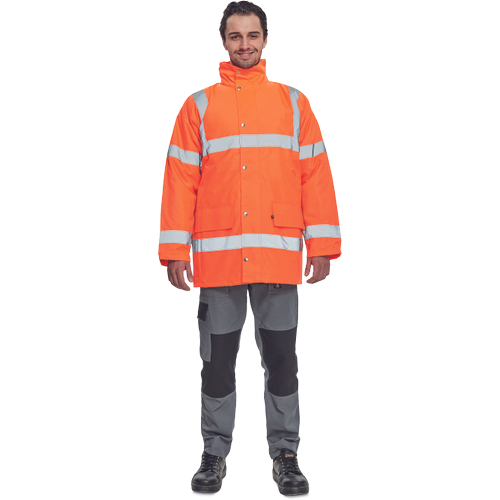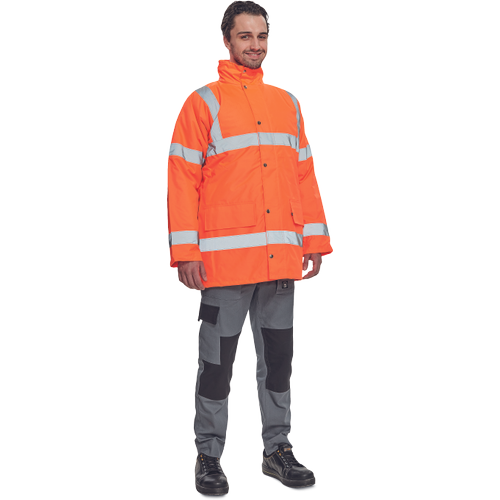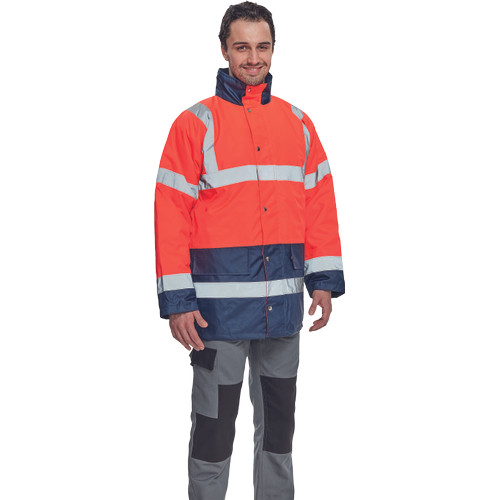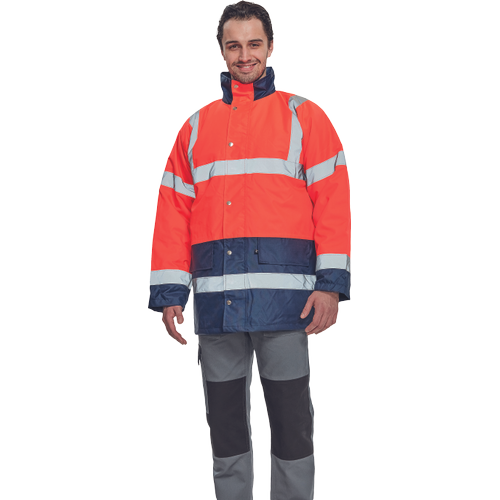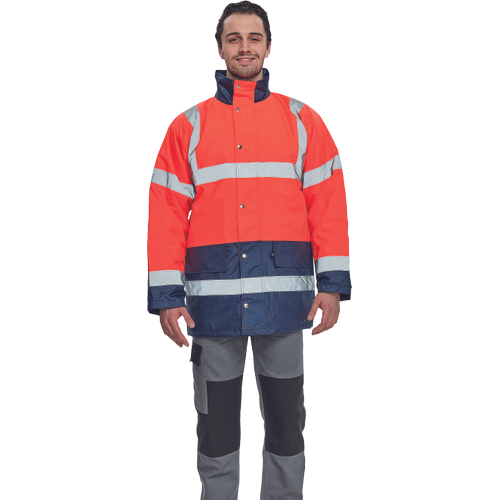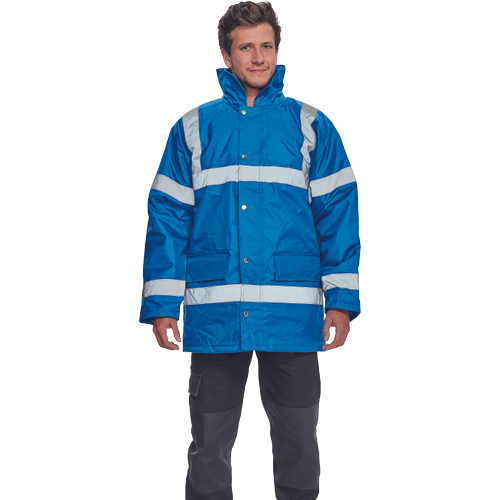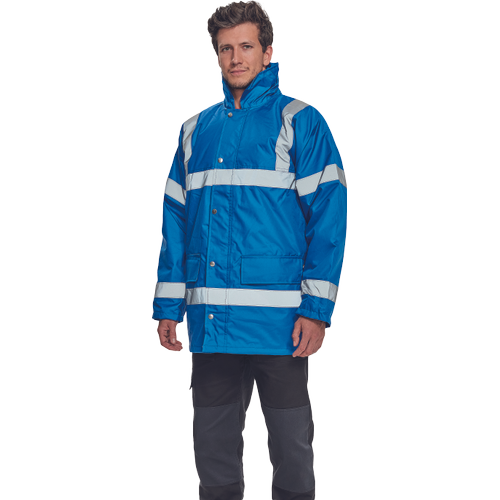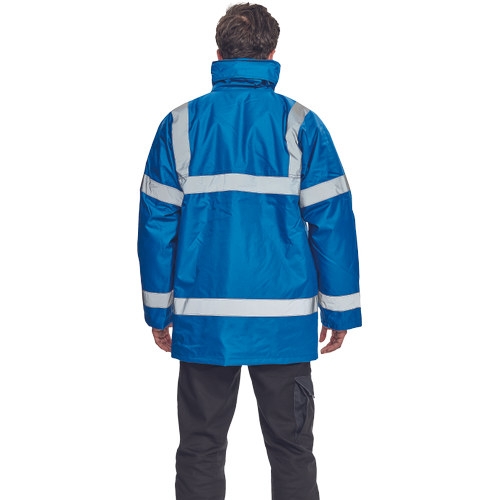 Color:
EN ISO 13688
Protective clothing. General requirements.
EN ISO 20471
High visibility clothing
Material:
Clothes upper layer:
100 % polyester, 190 g/m²
Clothes inner lining:
100 % polyester, taffeta
Clothes inner insulation:
100 % polyester, 160 g/m²
Description:
men's waterproof winter jacket with integrated hood, permeable; reflective stripes across shoulders and around chest, hips and sleeves; 2 big front pockets; inner knitted cuffs; HI-VIS certification is not valid for royal blue and navy colours.
Standards:
EN ISO 13688
EN ISO 20471
Features:
Features: breathable, waterproof, polyurethane, undersized