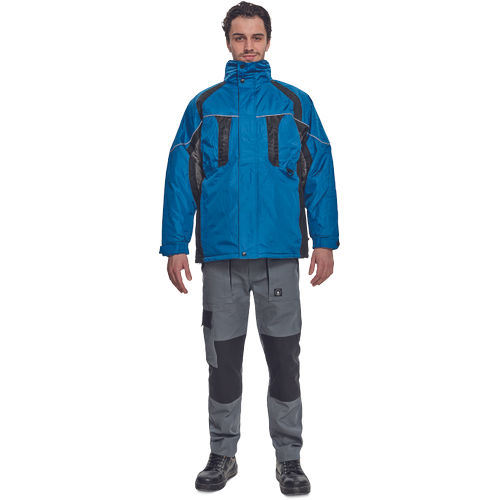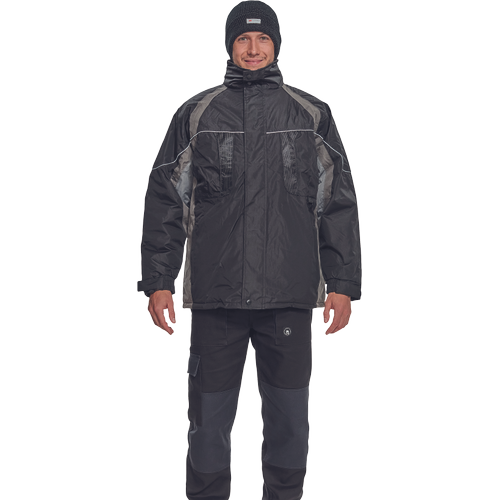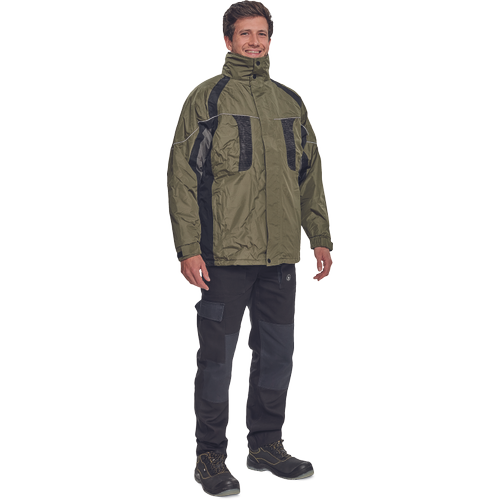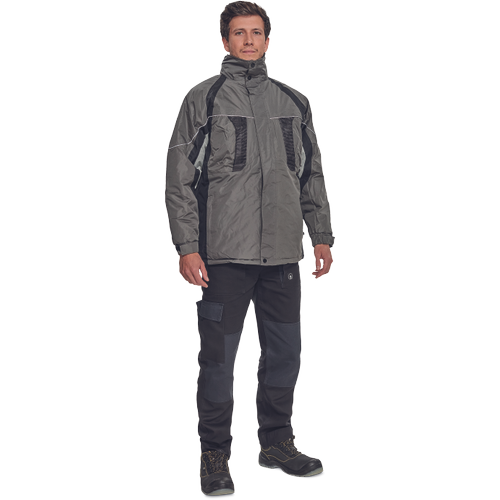 Color:
EN ISO 13688
Protective clothing. General requirements.
Material:
Clothes upper layer:
100 % polyester, 230 g/m², Coating: PVC
Description:
men's insulated winter jacket with hood integrated in the collar; wind and water resistant fabric; 2 side pockets, 2 chest zipper pockets; adjustable sleeves hem by velcro; string tights bottom rim; reflective details.
Features:
Features: oversized, waterproof, undersized