FORMBY HV 7n1 parka
Park jacket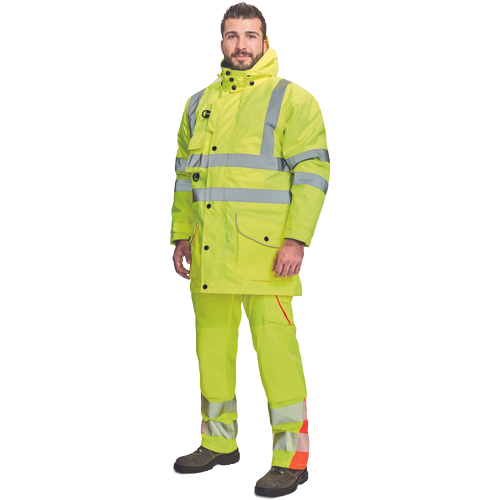 Color:
EN ISO 13688
Protective clothing. General requirements.
Material:
Clothes upper layer:
100 % polyester
Description:
men's Hi-Vis winter jacket 7 in 1; detachable upper windproof and waterproof jacket with taped seams and detachable hood; reflective stripes across shlouders and around chest and sleeves; 2 big front pockets, 1 chest pocket; reversible independent inner jacket with detachable sleeves and many multifunctional pockets, can be used separately as HI-VIS vest; relective stripes across shoulders and around chest and hips.
Features:
Features: 7 in 1, inner jacket with detachable sleeves, double sided, high visibility warning clothing for professional use, breathable, waterproof
Vapor permeability: 5000 mvp