FF CARL BE-01-004 bibpants
Working bib pants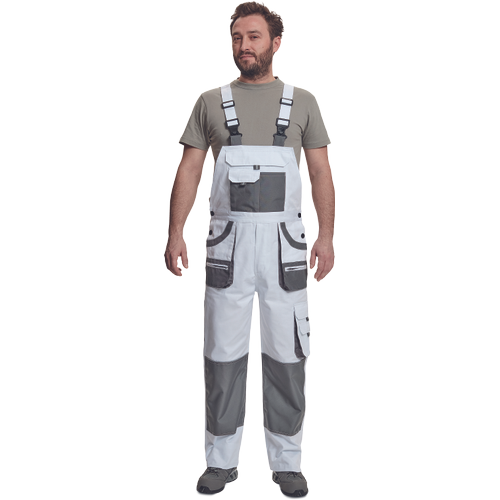 Color:
EN ISO 13688
Protective clothing. General requirements.
Material:
Clothes upper layer:
80 % polyester,
20 % cotton, 235 g/m²
Clothes upper reinforcement:
100 % polyester
Description:
men's working bib pants with multifunctional pocktes; both side button waist closure; polyester Oxford reinforced knee parts with pockets for knee protectors insertion.
Features:
Features: knee pads pockets