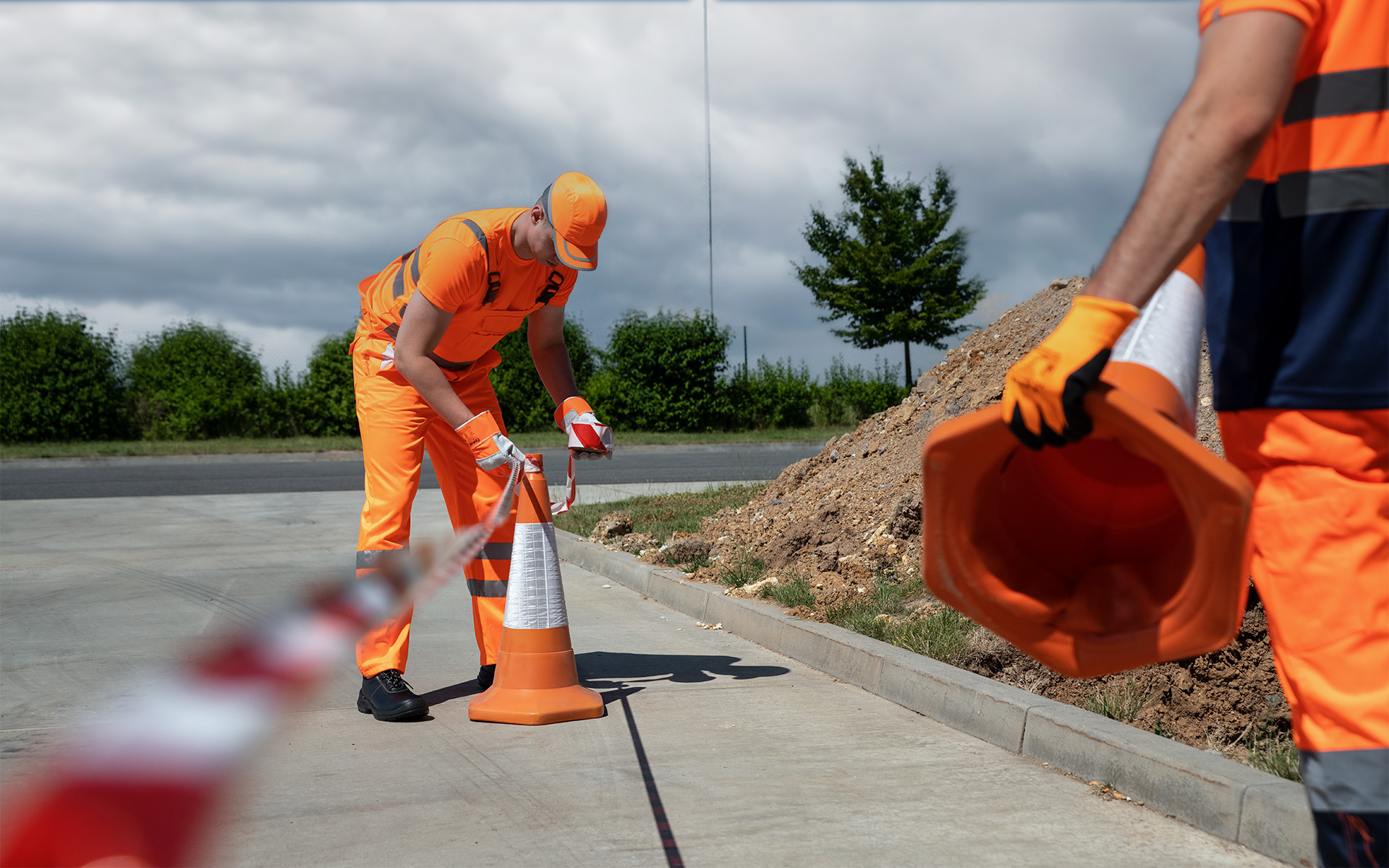 Data from the Transport Research Centre show that by 2016, almost two-thirds of pedestrian fatal accidents on our roads were night collisions. In response to this sad statistic, in 2016, an amendment to the Act on Road Traffic was enacted, requiring pedestrians to wear reflective elements under reduced visibility. Thanks to this amendment, the number of fatal night accidents of pedestrians dropped from 73 in 2015 to 53 in 2017 and to 58 in 2019, respectively, while traffic on Czech roads continues to grow.
HI-VIS garments, i.e. clothing with reflective elements, can, indeed, increase a person's visibility at night up to ten times. Consequently, the odds that the driver will see you in time are much higher. The figures mentioned in the introduction only confirm that this is indeed the case. Not only has the number of fatal night accidents dropped, but their share of the total has fallen from the original two-thirds to half only. The risk of pedestrian accidents at night is significantly lower thanks to the use of HI-VIS workwear.
Our tip – reflective clothing can save you not only at a construction site, it will also protect you in everyday life.
Which colors are considered "HI-VIS"?
Two colors are considered highly visible – yellow and red-orange. Red is also approved under condition that the shade belongs to the orange color spectrum. Otherwise, red cannot be considered a HI-VIS color, as it is difficult to recognize for some people with a specific type of color blindness.

Follow the regulations when choosing reflective clothing
The appearance of reflective clothing depends on a particular workplace. The HI-VIS clothing appearance is determined by the EN ISO 20471 standard, on the basis of which the high-visibility clothing is divided into three groups. The size of the reflective material area is a decisive factor.
| | | | |
| --- | --- | --- | --- |
| Material/class | Class 1 | Class 2 | Class 3 |
| Underlying material | 0,14 m2 | 0,5 m2 | 0,8 m2 |
| Retroreflective material | 0,1 m2 (5 cm wide stripes with a minimum length of 2 m) or (7 cm wide stripes with w minimum length of 1,4 m) | 0,13 m2 (5 cm wide stripes with a minimum length of 2,6 m) or (7 cm wide stripes with w minimum length of 1,9 m) | 0,2 m2 (5 cm wide stripes with a minimum length of 4 m) or (7 cm wide stripes with w minimum length of 2,9 m) |
| Combined material | 0,2 m2 | | |
The standard therefore determines the size, number and placement of reflective elements. For example, higher safety classes require reflective stripes to delimit a figure. Using a vest is therefore not sufficient.
It should be emphasized that clothing should also have vertical reflective elements. In practice, these elements ensure that an employee will be well visible, even when they are, for example, bending down or kneeling during work.
Select the clothing safety class according to the specifics of the workplace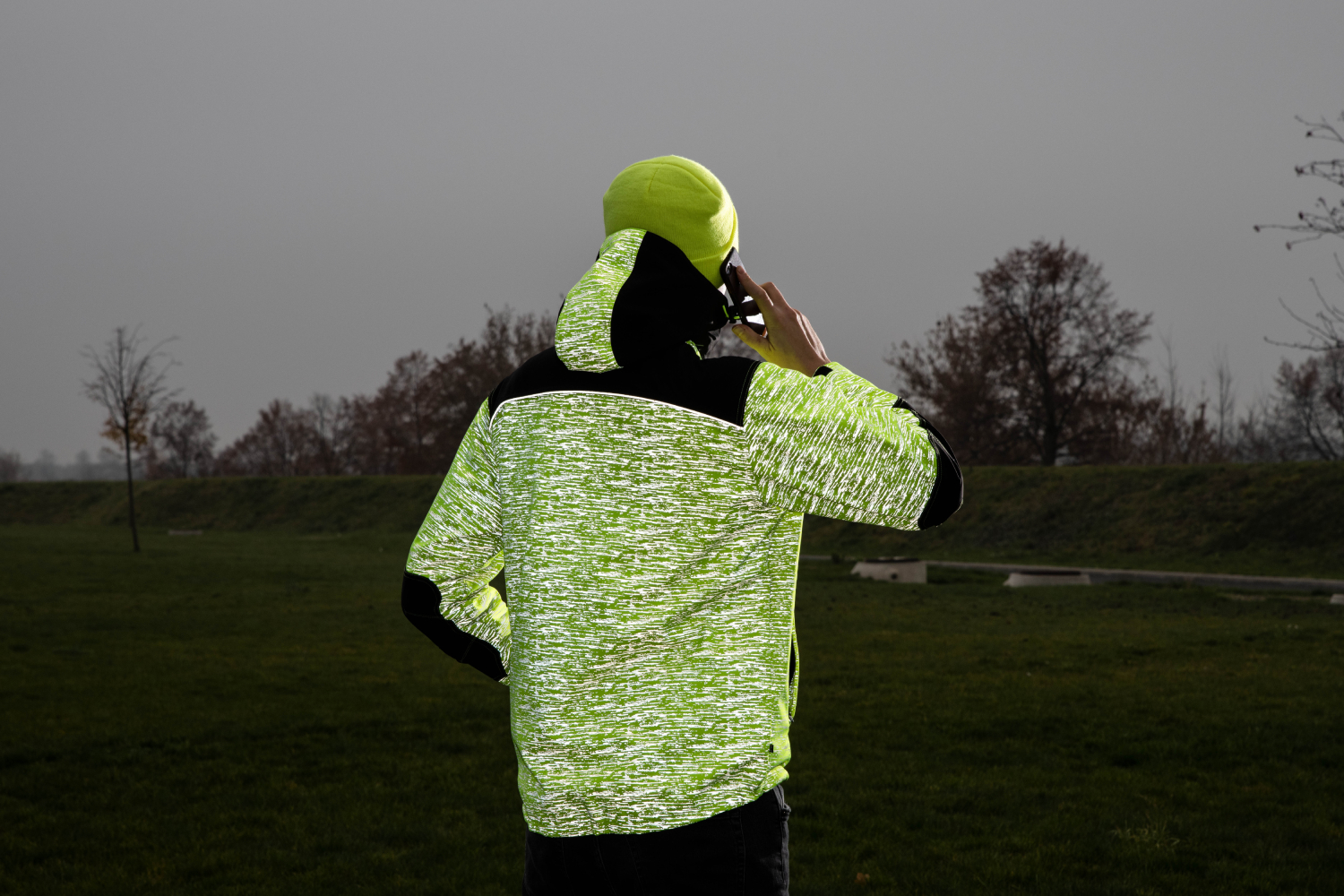 Select the clothing safety class according to the specifics of the workplace
Class 1– HI-VIS clothing from this class is suitable for employees who do not work on roads or rail tracks (construction sites, forests).
Class 2– second-class safety clothing already offers sufficiency of reflective areas for workers moving on roads or rail tracks with traffic closures.
Class 3– these garments provide an adequate degree of protection for employees who work on roads and rail tracks even during normal traffic conditions.
Our tip – the standards for choosing HI-VIS garments are, however, also governed by other criteria and specific requirements, about which you can learn below.
Reflective clothing that adapts to any weather!
HI-VIS clothing should be satisfactory not only in terms of safety, but also in terms of practical use or meteorological conditions. Let's be honest, the down jacket will not be pleasant to wear in summer, and vice versa.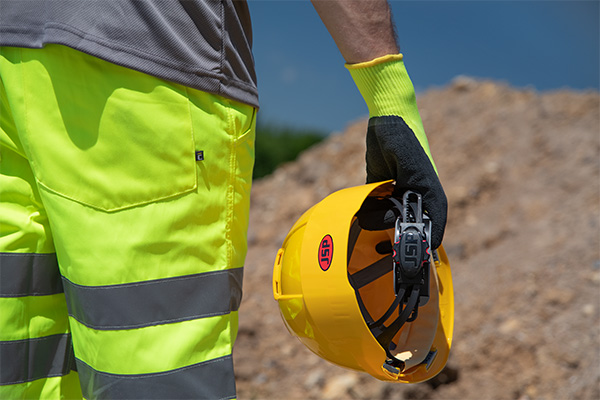 In our selection of HI-VIS workwear you will find:
T-shirts
Sweatshirts
Jackets
Fleece jackets
Softshell jackets
PILOT jackets
Winter jackets
Vests
Pants
Bib pants
Shorts
With a suitable combination of these garments, you will always achieve the required HI-VIS clothing class according to EN ISO 20471.
During hot summer days, employees will gratefully put on a T-shirt or a vest, while in winter, they will appreciate a jacket with a warm lining that will keep them warm. Besides, they will not be restricted in movement by an additional reflective layer of clothing.
We simply thought of everything, so you can choose workwear according to the current conditions in which workers will need to work. And lest we forget, in our selection of high-visibility clothing you will also find products that you can use even in the most demanding operations. If you are looking for reflective clothing that is non-flammable or characterized by increased resistance to chemicals, you are in the right place.