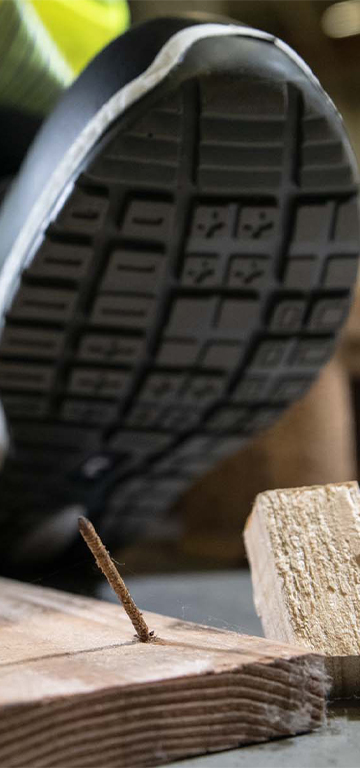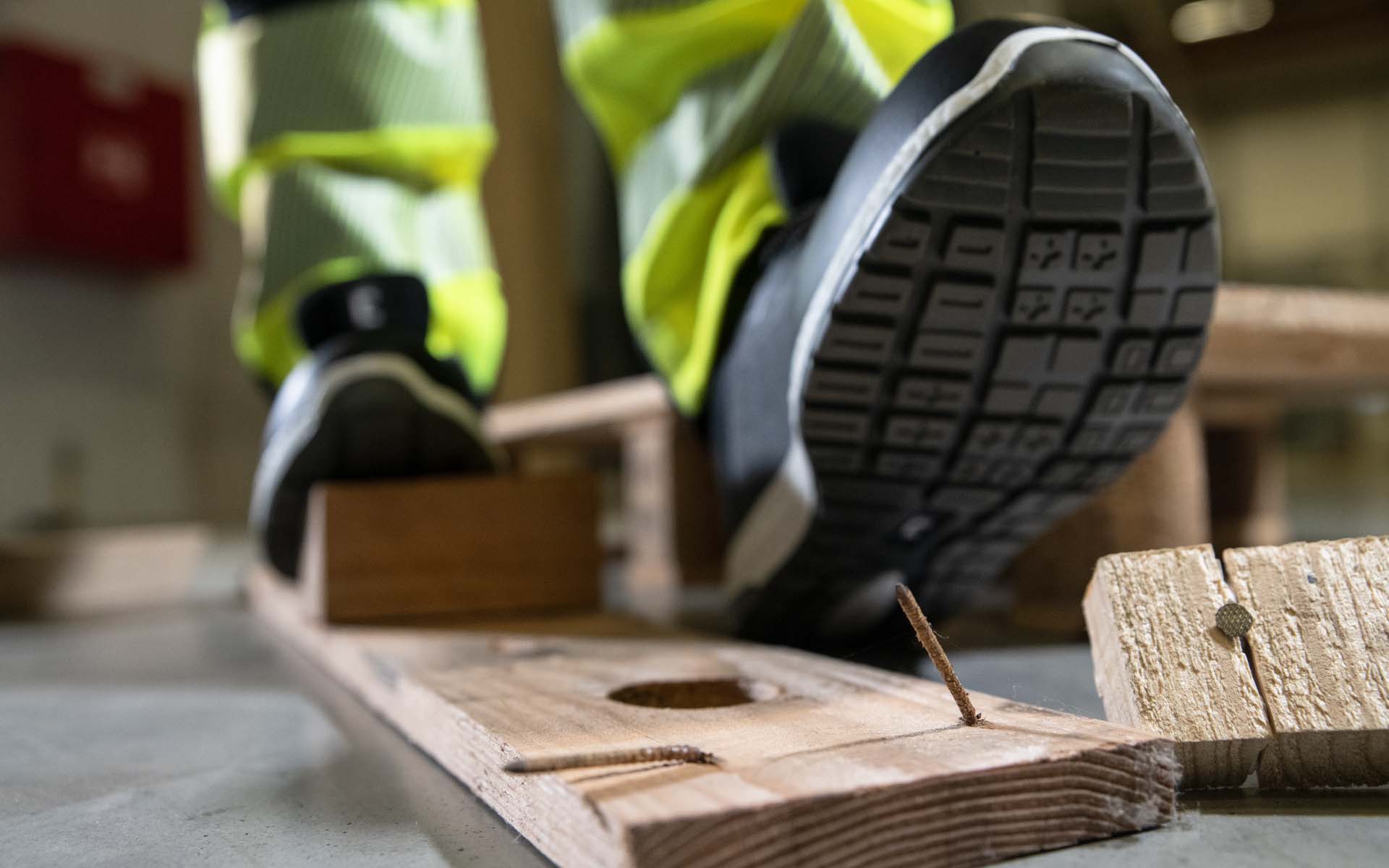 Careless handling of sharp-pointed objects can easily injure hands. Safety of feet and toes is also at risk – one moment of carelessness is enough to step on a sticking wire or a nail. Both types of injuries can cause workers to be long-term unfit for performance, which is why it is always worth preventing them.
Stab injuries pose a risk to workers in professional operations and anyone else who works with sharp-tipped tools. Let's look at this hazard from both a professional and a layman's perspective.
Our tip – in our offer you will find and boots that protect against punctures.
Punctures in workplaces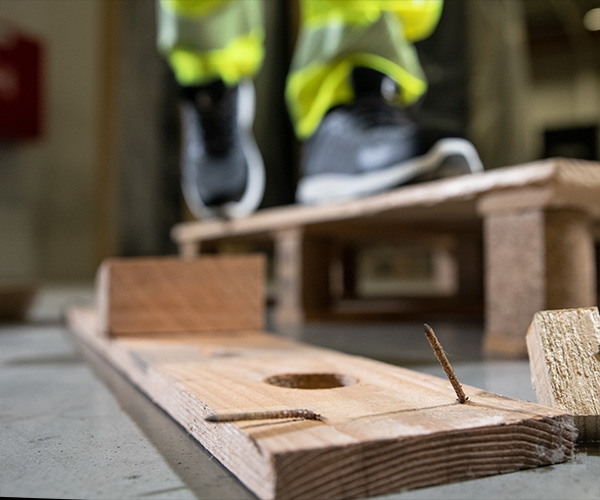 Punctures in workplaces
Along with cuts and lacerations, stab wounds are among the most common occupational injuries. Risky workplaces are construction sites and factories; workers in agriculture and forestry are also at risk.
Sometimes it is an almost imperceptible skin injury, other times the wound is more serious. It is essential to always stop the bleeding and thoroughly clean and treat the wound to prevent infection. In certain cases, a tetanus shot should also be part of the treatment. If you find foreign objects in the wound, seek medical attention.
How do the accidents happen?
Stab wounds can occur at work in a number of ways: the worker uses an unsuitable work tool or a tool in poor condition. Poor lighting, clutter and dirt can also play a role, as can insufficient training, working too quickly, losing focus, not using the right protective equipment, and not following safety procedures.
Our tip - even something as minor as a prick with a needle or the tip of a knife is considered a work injury and must be reported in the accident book. In case of insufficient treatment, workers are at risk of wound inflammation or tetanus infection, which can even lead to amputation of the finger. Therefore, do not underestimate the slightest stab wound.
Employers must keep their employees safe
Employers must implement work procedures to identify and manage worker exposure to puncture and stab wounds.
The most effective procedure is to avoid the risk of puncture. If you can replace a dangerous activity with robotic work, do it. In the same way, the risk can be outsourced and removed from the operation completely. If these options to eliminate the risk of cuts are too expensive, adequate protection must be used through PPE - protecting the employee from piercing hands and feet.
How to protect yourself if the risk cannot be avoided?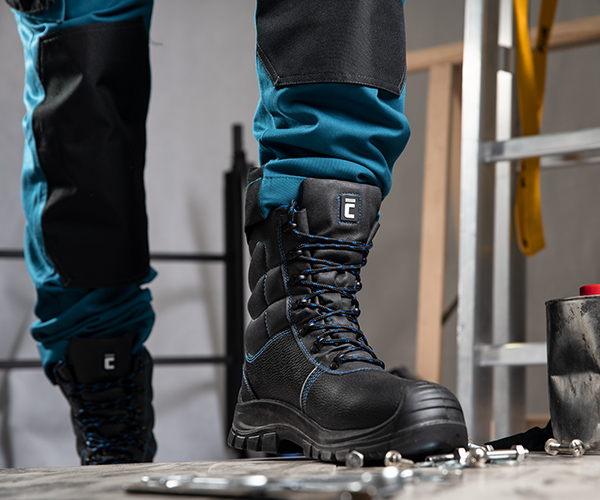 How to protect yourself if the risk cannot be avoided?
Always make sure you are using safe tools in good condition and that you are handling them in accordance with the manufacturer's instructions.
Pass pointed tools to other workers handle first
Make sure the tips are sharp - blunt tips require more force, increasing the risk of an accident.
Wear necessary PPE, including goggles, gloves and boots.
Never carry screwdrivers and other sharp-tipped tools in your pockets
Be extra careful when working with a drill, nail gun, stapler and sewing machine.
Do not leave exposed sharp points unattended
When handling pointed instruments, do not aim them at the body
Store sharp tools in a separate drawer
Always work on a flat and stable surface
Be careful of sticking nails when working with wood
Keep the workplace tidy
Follow standardized work regulations.
Our tip - OOPP only protects against accidental - one-time puncture; as soon as the protection is cut once (the product is damaged), the protective device must be replaced.
You are also at risk of stab wounds at home
Even at home, you are not absolutely safe. You can be injured by objects that are commonly found in the home, as well as pets with sharp claws and teeth. The wound must always be cleaned and treated. If you have problems with the mobility of the injured limb, see a doctor as a nerve or ligament might have been damaged.
Stab injuries at home are caused by:
Kitchen utensils with sharp points (skewers and grill needles, forks, knives, meat thermometers, corkscrews, etc.)
Sharp shards
Sewing machines, sewing needles, pins, knitting needles, scissors
Nails, wires
Pet's teeth and claws
Our tip – more serious injuries can occur in the home workshop, for example when handling a drill, stapler, or awl. During similar activities, it is advisable to protect yourself with PPE in the same way as professionals do.
How to reduce puncture hazard in everyday life?
Always follow the instructions for the given device and utensil - each instruction manual shows how to handle the tool. Always work on a firm surface to prevent your hand from slipping. Make sure there is sufficient lighting and do not rush when working.
Caution – always follow the rules
Observe the protection zones when using the device
Use of PPE
Our tip – PPE that protects against punctures is often effective against cuts as well.
How does work equipment protect you against punctures?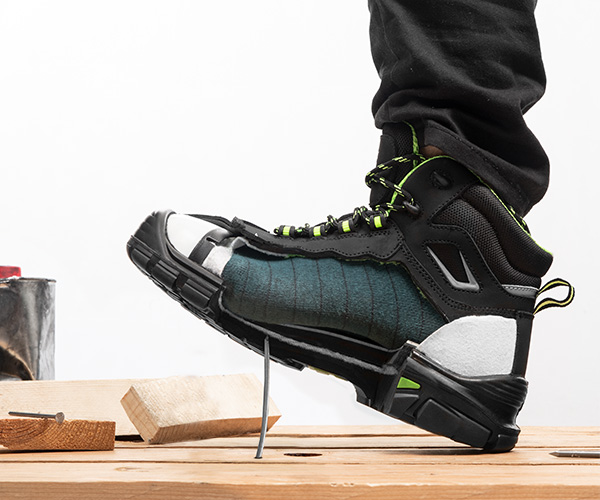 How does work equipment protect you against punctures?
Anti-puncture shoes are equipped with a metal or non-metal insole. The metal insole will protect your foot regardless of the shape, size and sharpness of the pointed object, but due to the technological limits of shoe production, it does not cover the entire bottom surface of the shoe. The non-metallic insole is lighter and more flexible and protects the entire bottom surface of the shoe. However, its resistance depends on how sharp, large and shaped the pointed object is. Puncture-resistant shoes can be found in the product range of safety, protective and occupational shoes.