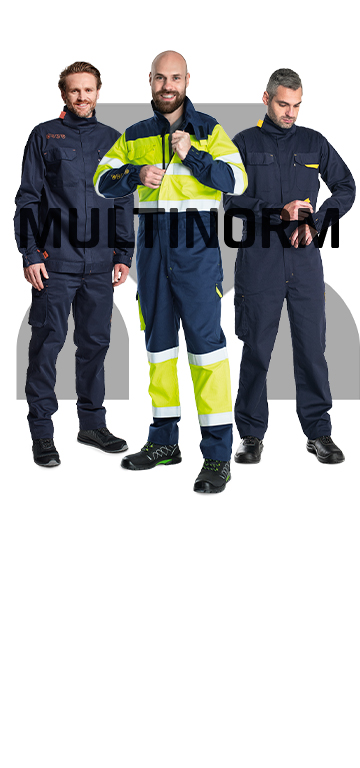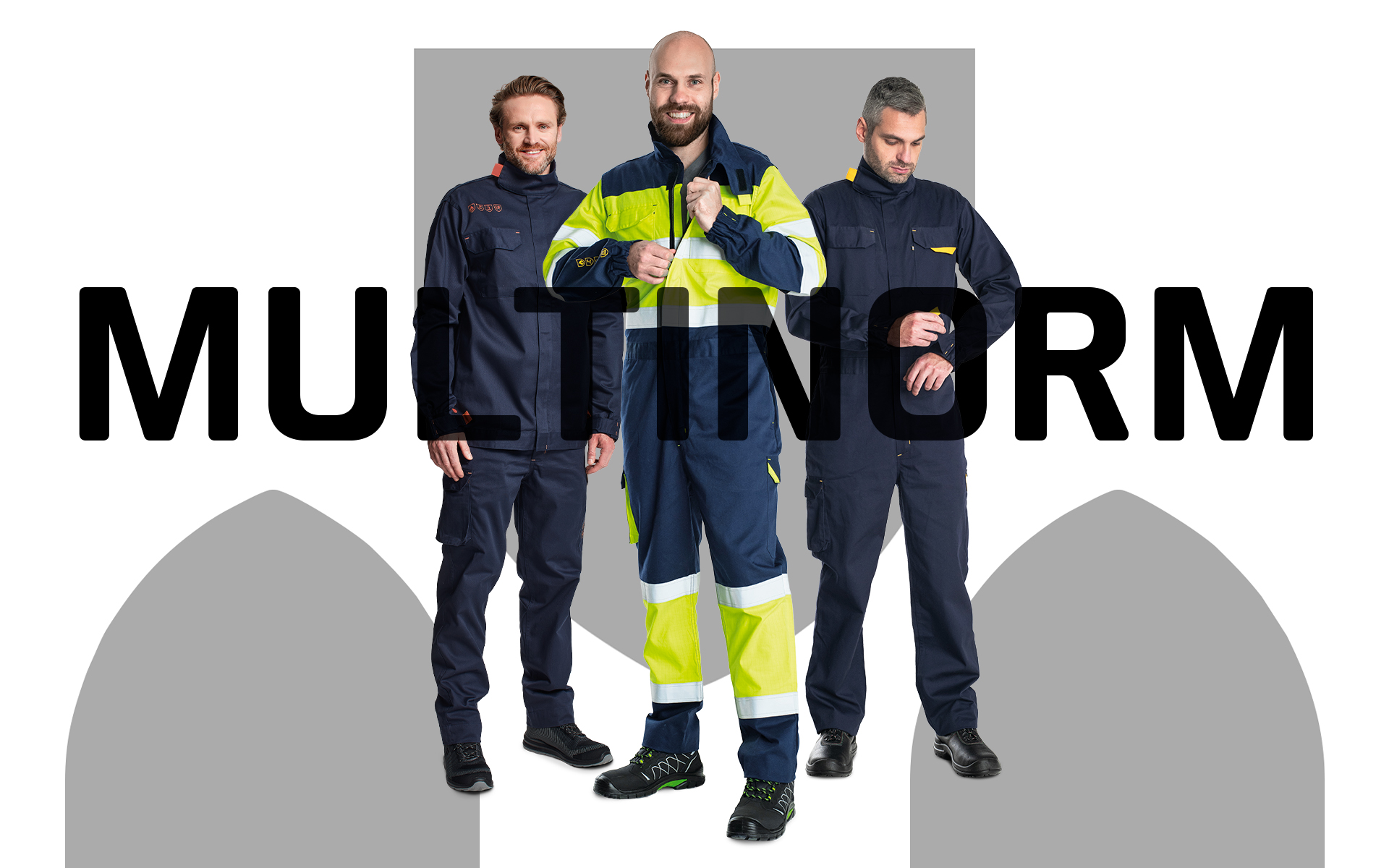 Fire, heat, chemicals, molten metals, explosion hazard, or reduced visibility. Are these everyday risks you encounter in your work environment? The ideal solution is multinorm work clothes that provide the highest possible degree of protection against all the above-mentioned risks and prevent serious injuries with possible permanent consequences.
The new CERVA multinorm clothing meets the most stringent standards regarding protection against heat and flame, during welding and against the thermal effects of electric discharge: EN 11612, EN 1149-5, EN 11611, EN 61482. In addition, some models of multinorm clothing also meet the EN 20471 standard for warning high visibility clothing for professional use. It thus offers a wide possibility of use in various working conditions, both indoors and outdoors.
The identifying mark of multi-norm clothing is the printed pictograms of the relevant standards on the front side.
Material lines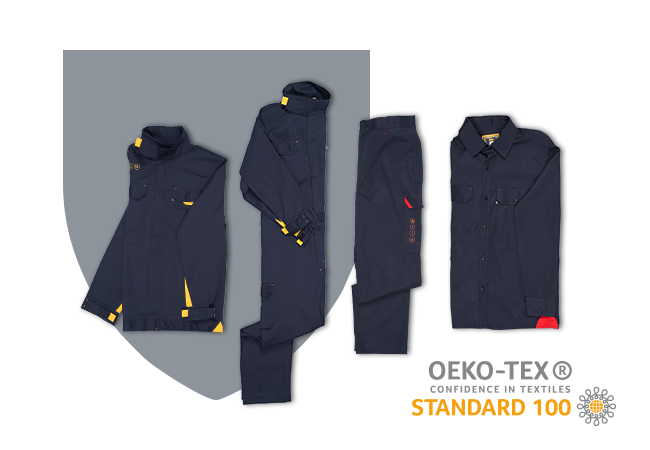 Material lines
Our new collection of multinorm clothing consists of two lines that contain the same models, which differ in material composition.
The FR line (Flame-Retardant) is made of 99% cotton and 1% antistatic fiber. This material mixture has non-flammable surface treatment that resists heat and fire in the short term.
The PM line (Permanent) is composed of a mixed material containing 65% modacrylic, 33% cotton and 2% antistatic fiber.
Both mentioned lines include in the model range:
work overalls
waist work pants
work jacket
long sleeve work shirt
HI-VIS line contains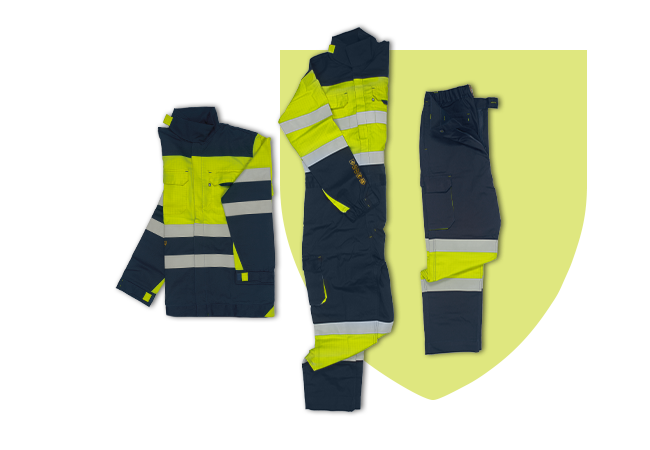 HI-VIS line contains
Both lines also offer multinorm HI-VIS models for professional use in outdoor conditions with reduced visibility. Their HI-VIS layer with sewn-in reflective stripes comply with EN 20471 certification.
The following are available in the HI-VIS warning variant:
work overalls
waist work pants
work jacket

Why choose the MULTINORM collection?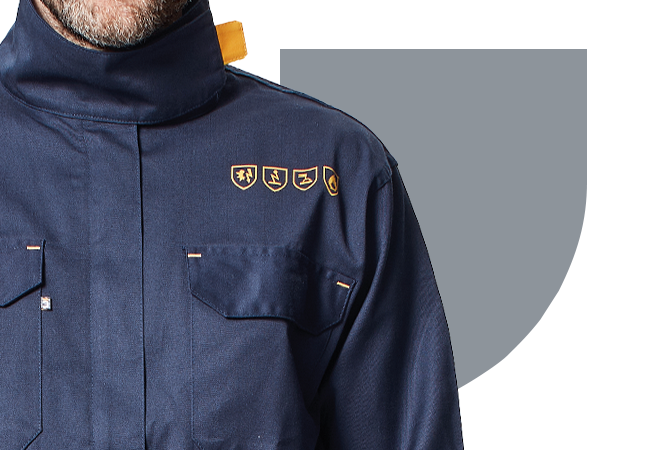 Why choose the MULTINORM collection?
Do you need clothing that protects the worker from hazards such as high temperature, fire, electrical shock, chemicals, molten metals and more? The MULTINORM collection was specially developed to protect against these hazards and is ideal for use in, for example, the petrochemical industry or energy sector. In the collection you will also find warning clothes designed for those who work outdoors and need to be seen. The MULTINORM collection is characterized by an ingenious choice of materials and a special surface treatment that provides the best protective properties to the clothes while maintaining breathability and freedom of movement. CERVA multinorm clothing is therefore not only safe and practical, but also comfortable to wear all day. We kept in mind also practical details, such as a large number of pockets, adjustable leg length or cuffs with velcro.
Where to use the collection?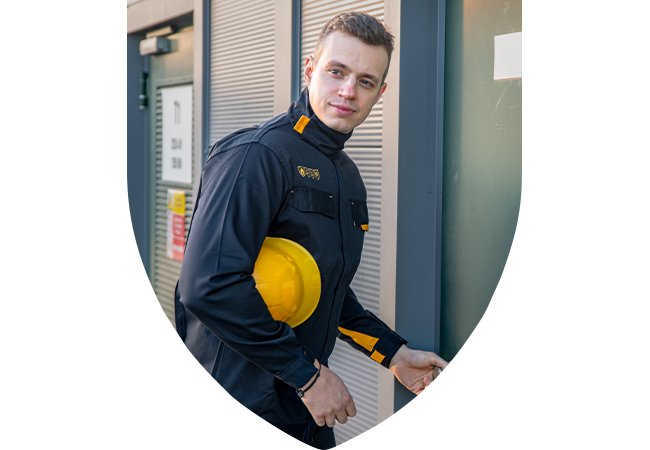 Where to use the collection?
In the indoor environment, the collection is used when working with an open flame, i.e. when welding or burning with a flame or an electric arc, which is one of the most used technologies in construction, production and maintenance and repair of machines and equipment. In the outdoor environment, contact with an open flame occurs during roofing work when roof panels are welded together. The MULTINORM collection is also ideal for all work environments where there is a risk of explosion - the energy, chemical, food, woodworking and paper industries are among the risk sectors.
The collection meets these standards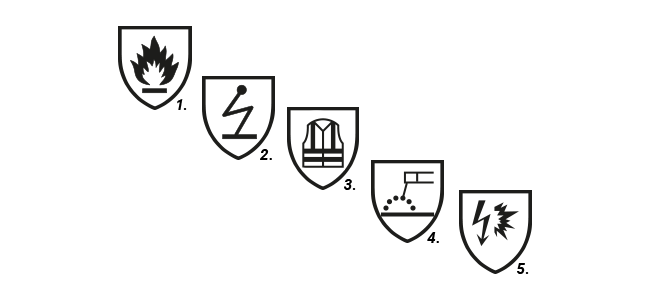 The collection meets these standards
Clothing from the MULTINORM collection meets the strict requirements of several European standards at the same time.
They are:
EN 11612 - Flame Retardant
EN 1149 - Electrostatic protection
EN 11611 - Protective clothing for use in welding and allied processes
EN 61482 - Protective clothing against thermal arc hazards of an electric arc
EN 20471 - High visibility clothing

FR LINE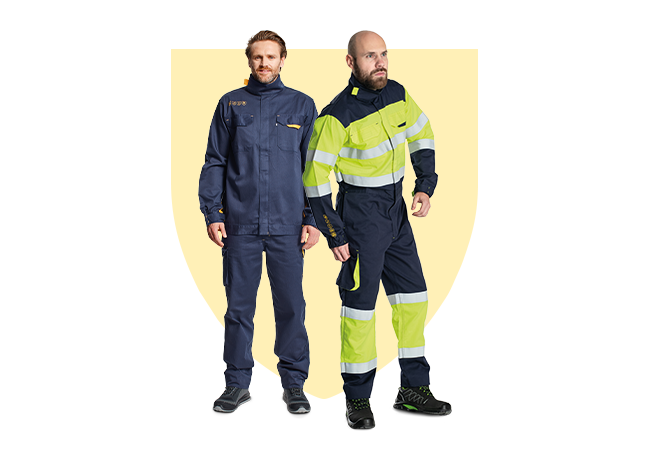 FR LINE
Clothes from the FR (Flame Retardant) line are made of a mixture of cotton and antistatic fiber with a weight of 260 g/m2. The fabric has special non-flammable coating. In contact with flame or hot coals, the material of the clothing will only char, but will not catch fire and the fire will not spread further. Clothes from the FR line have a navy-blue color with yellow details. HI-VIS models combine navy blue, warning yellow, printed retro-reflective stripes and yellow details.
PM LINE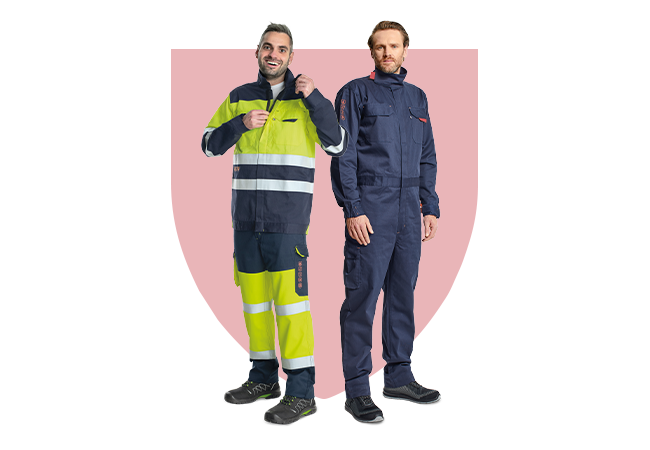 PM LINE
A breathable mixed fabric of modacrylic (65%), cotton (33%) and antistatic fiber (2%) with a weight of 280 g/m2 was used to make clothes from the PM (Permanent) line. It is the high proportion of modacrylic that gives the PM line its exceptional properties: the modacrylic fiber is naturally non-flammable, soft to the touch, strong and dimensionally stable. All models from the FR line have the same – navy blue as a base and red details. HI-VIS models combine dark blue, warning yellow, printed retro-reflective stripes and red details.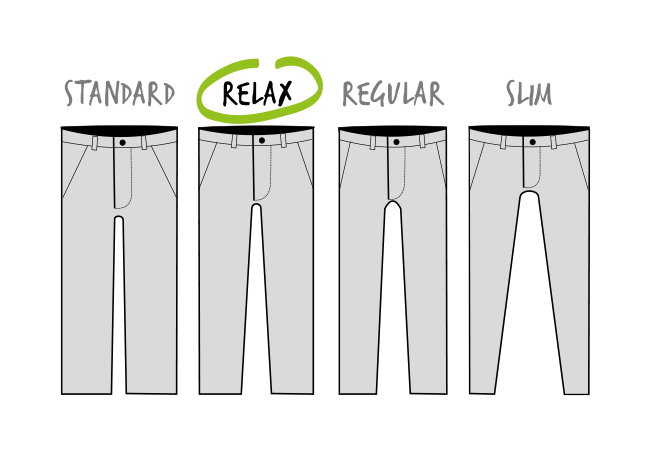 All trousers in the collection are designed in a RELAX cut. What is it characterized by?
cut with a slightly lowered waist
the leg is slightly narrowed from the thigh to the knee
the lower circumference of the leg corresponds to the width of the circumference at the knee
fits all body types
VIEW ALL LINES OF THE MULTINORM COLLECTION

GOES PERFECTLY WITH THE MULTINORM COLLECTION