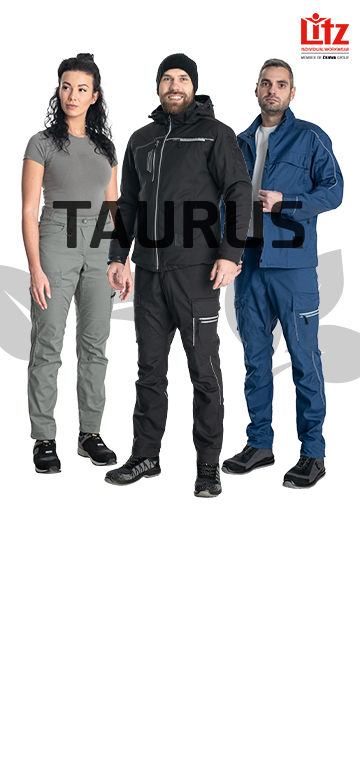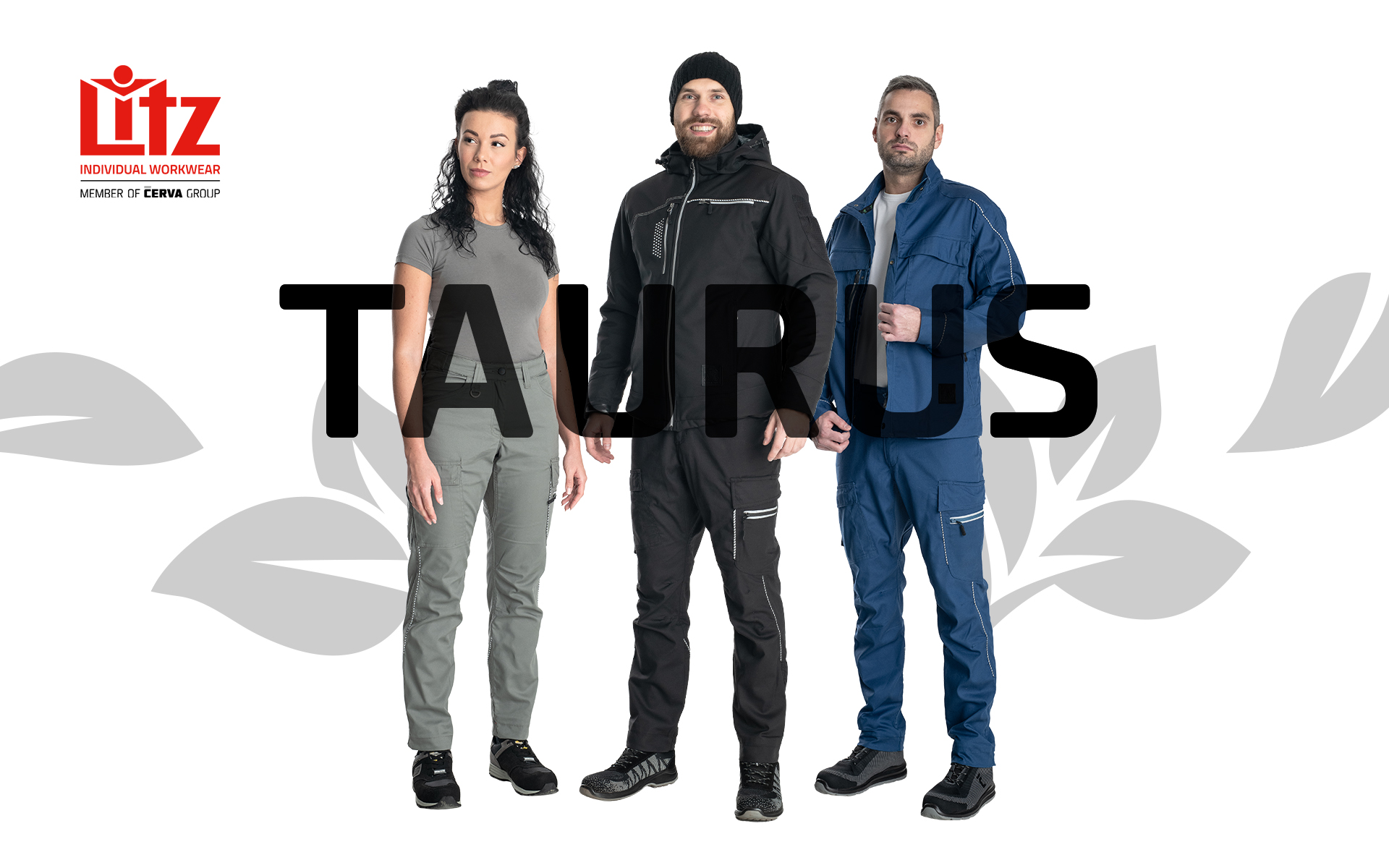 Let us introduce the exceptional collection of TAURUS workwear to you. During its development, the designers considered not only the protection of human health at work, but also about our planet. The materials used in the production of TAURUS clothing include certified organic cotton and fibers from recycled PET bottles, thereby reducing the production of plastic waste.
Clothing from the TAURUS collection can be worn use all year round for work and active leisure outdoors. In addition to light models designed for warm days, the collection also includes jackets that will keep you warm during the cold season.
Made of a durable and functional material mixture, the entire collection is pleasant to the body, colorfast, does not hinder movement and is easy to maintain. The clothes feature a comfortable modern cut and include many well-thought-out practical accessories and details: multifunctional pockets, reflective zips and other elements, elastic waist and crotch of trousers or detachable quilted winter jacket lining.
Wide TAURUS collection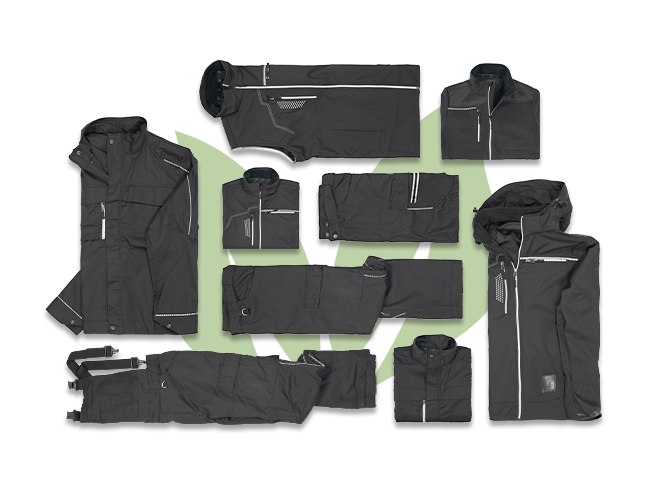 Wide TAURUS collection
The TAURUS collection consists of:
work trousers
bib pants
shorts
softshell vest
fleece jacket
softshell jacket
work jacket
The following clothes are design for work in wintry conditions:
winter jacket
winter softshell jacket
All models are available in three colors: black, gray and navy. The exception is the winter softshell jacket, which is produced only in black. Reflective piping and zippers are a decorative and safety element at the same time.
One jacket for any weather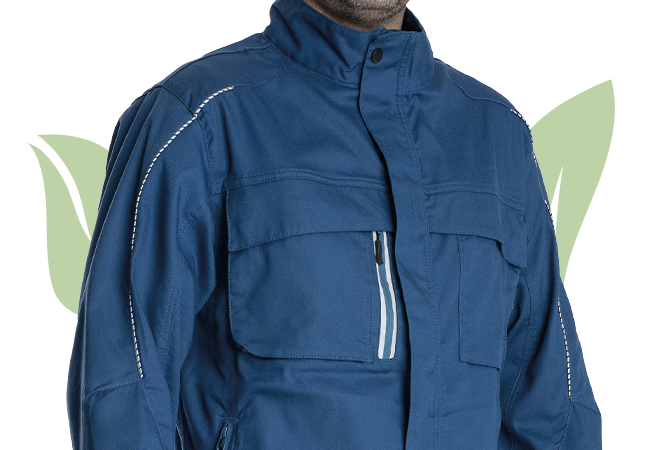 One jacket for any weather
The TAURUS winter jacket is made of 100% recycled polyester with a polyurethane membrane. It is waterproof, windproof and at the same time highly breathable. These features will come in handy not only during the damp and cold months of the year. The jacket includes a detachable hood and an insulated quilted inner layer. It is removable, so you can easily adapt the jacket to the weather and the intensity of your activity.

TAURUS for a sustainable future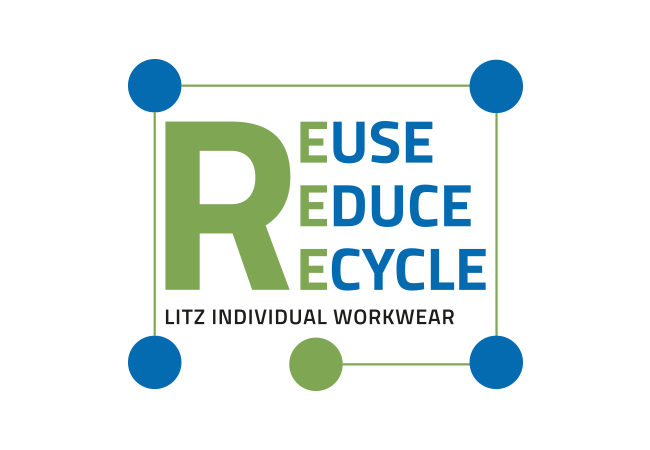 TAURUS for a sustainable future
We care about planet Earth and the environment. We do not want to contribute to the unnecessary production of plastics, which is why we chose polyester that is 100% made from recycled PET bottles. Our approach to other materials is green, too: our cotton comes from certified organic farming. This means that the cotton is grown without the use of pesticides, herbicides, or other chemical fertilizers. As a result, it is simply better for your health and the environment.
Independent testing and certificates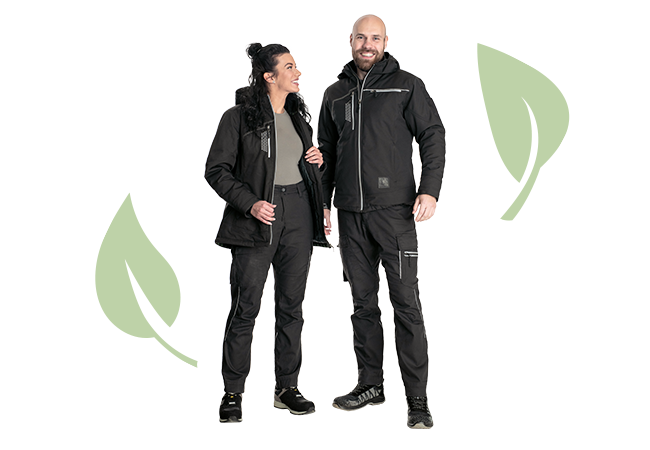 Independent testing and certificates
The TAURUS collection has passed many independent tests and meets the following certificates:
Global Recycled Standard is an international, voluntary, full product standard that sets requirements for third-party certification of recycled content, chain of custody, social and environmental practices, and chemical restrictions.
Recycled Blended Claim Standard verifies the presence and amount of recycled material in a final product. This happens through input and chain-of-custody verification from a third party.
100% Organic Cotton guarantees that all the cotton used to make the clothes comes from organic farming.
PEFC ( Program for the Endorsement of Forest Certification ) is a sustainable forest management certification system. The PEFC logo guarantees that the tree owner and the forestry companies that managed, maintained, transported, transformed and sold trees and wood all supported sustainable forest management and certified traceability.
Oeko -Tex® Standard 100 guarantees that every component of a textile product has been tested for harmful substances and that the product is therefore harmless for human health.

Why to choose the TAURUS collection?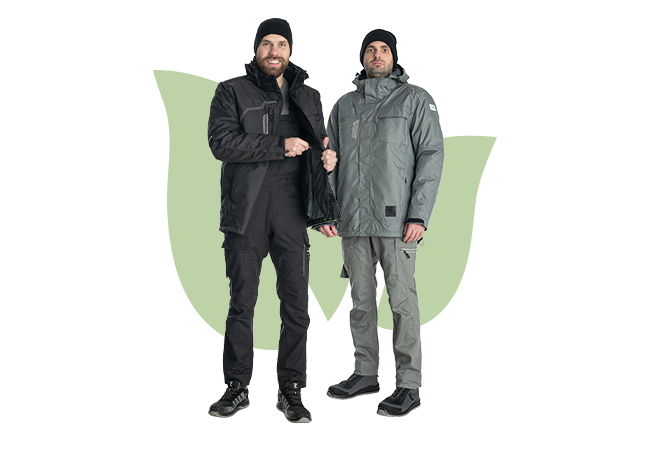 Why to choose the TAURUS collection?
There are a number of reasons why you should choose the TAURUS collection:
it is available in three colors with reflective details and zips
suitable for year-round wear for work and leisure outdoors
softshell jackets, vest and winter jacket are highly breathable and waterproof
the trousers have a stretch insert in the waist and the crotch for free movement
with the detachable hood and insulated quilted lining, the winter jacket can be easily adapted according to the weather and working conditions
elastolefin fiber in selected models gives clothes flexibility, shape stability and increased resistance to heat and chemicals
meets international standards that ensure that the clothes are harmless to health and have been made in a sustainable way
it is durable and easy to maintain
is available in a wide range of sizes from 42 to 64, or XXS-5XL
CUT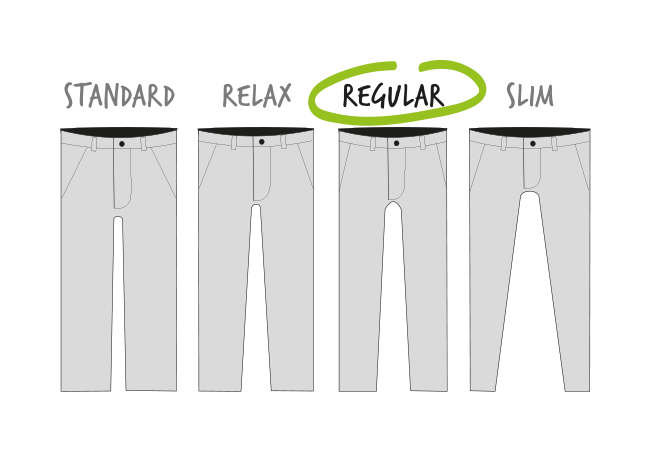 CUT
All trousers in the collection are designed in a REGULAR cut. What is it characterized by?
cut with a dropped waist
the leg is tapered from the thigh to the knee and lower circumference
the leg has a conical shape
a very popular cut that suits almost everyone

VIEW ALL COLOR VARIANTS OF TAURUS COLLECTION

THE TAURUS MATCHES PERFECTLY THESE PRODUCTS